Serge Kasabian: Baftas "Way More Exiciting Than BRITs"
29 January 2015, 11:10 | Updated: 29 January 2015, 11:39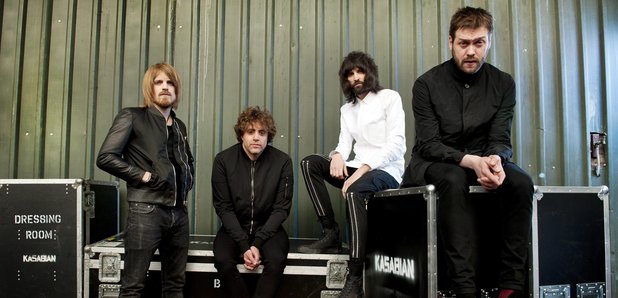 The Leicester rockers have been confirmed to play the opening of the Bafta Awards next month, and are already talking up the show.
Kasabian have announced they'll be opening up this year's Bafta Awards with a performance at the glitzy event, which they've said is "way more exciting" than the BRITs.

The band failed to land a nomination at this year's BRIT Awards, which Serge Pizzorno has claimed is an attempt to "shut rock and roll out".

Last year, rapper Tinie Tempah hit the front pages after he exchanged a high five with Prince William during the opening slot at the Baftas. And Serge has promised plenty of fireworks when his band take to the stage.

He told reporters: "It's a huge honour to open the Baftas because we're all such great film fans. It'll be a strange old show playing in front of a load of penguins but it's going to be great."

"We're going to start the night off with a huge explosion. We're going to play everything twice as loud. Half the people there won't have a clue what is going on."
Bafta Award organisers have described Kasabian as "the biggest rock band of the year" and "something totally different" for the film awards ceremony.