Kasabian's Serge Already Working On "Bombastic" New Album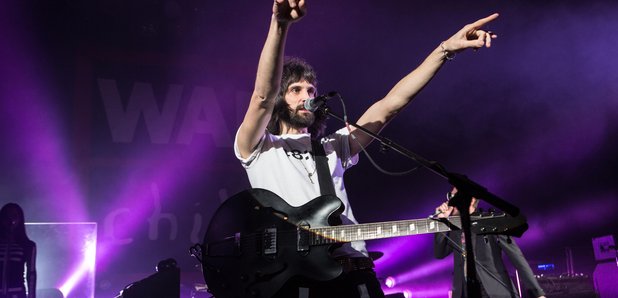 The Leicester guitarist is already looking forward to making something new.
Speaking in this week's NME, Sergio Pizzorno spoke about how the new record will be "bombastic" and maybe even heavier.
"I'm always thinking about [the next record]. As soon as a week's passed after finishing one record, I'm on to the next. I've no idea whatsoever what it's going to be like yet – this is the best bit 'cos it could go anywhere. But it'll definitely be heavy. It'll definitely be bombastic. That's what's going on in my head right now."

Serge was speaking to the magazine after their iTunes Festival appearance, where the band played their debut album in full to mark its ten year anniversary.
Kasabian are paying five nights at London's Brixton Academy this December.