Kasabian Reveal Reason For Last Minute Belfast Gig Cancellation
23 August 2017, 11:49 | Updated: 23 August 2017, 18:16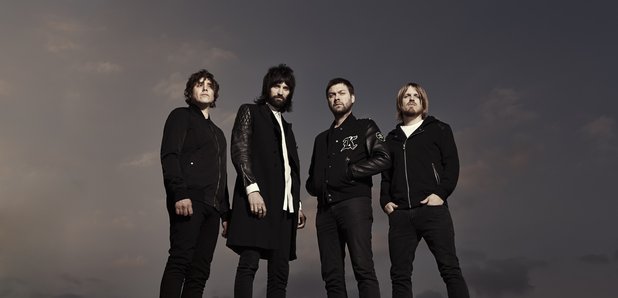 The Leicester outfit were due to play Customs House Square when frontman Tom Meighan was struck by a sudden illness.
Kasabian have revealed the reason why they had to cancel their Northern Irish gig at such late notice on Tuesday (22 August).
Taking to Facebook, the L.S.F rockers wrote: "Absolutely gutted to have to cancel last night's show in Belfast. We were all at Custom House Square, ready to go on stage when Tom suddenly went down with severe vomiting and could hardly stand up let alone sing."
See their full post here:
The Underdog outfit added: "He was taken to hospital, put on a drip and told to rest up. We had no option but to cancel and we're sorry to our fans and anyone that travelled a long way. Thanks so much for all your messages of support. Details on the rescheduled date to follow soon xx".
Hopefully Meighan will recover before this weekend, where Kasabian are set to headline Reading & Leeds Festival alongside Muse and Eminem.
Guitarist Serge has previously revealed he'd love to collaborate with the U.S rapper.
"One day, I'd love to work with Eminem," the guitarist told NME. "I've got bags full that are perfect for him. He's such an incredible artist. His flow is just... f**k man.
"That first album for me is massive."
They also praised fellow headliners Muse, with the songsmith adding: "Muse are just a juggernaut, aren't they?
"I have so much respect for those boys as just unbelievable musicians. All of them just play the s**t out of it.
"It's great to see a virtuoso guitar player. They're the real deal."
Hear about Muse's worst gig experience:
Watch Kasabian play Stevie live at St. Laurence's Church in Reading:
See the crowd go wild to L.S.F. at Glasgow's inaugural TRNSMT festival: