Serge Pizzorno: Radiohead's Kid A Changed My Life
14 March 2017, 15:07 | Updated: 15 March 2017, 12:59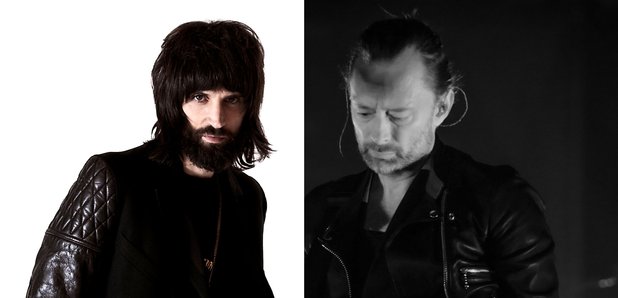 The Kasabian rocker said Thom Yorke is his "number one vocally".
Serge Pizzorno has talked about his love for Radiohead, and said their Kid A album changed his life.
As reported by NME, talking about sharing the bill with the band at Glasgow's TRNSMT festival, the Kasabian guitarist told Q Magazine: "I loved OK Computer', but when Kid A came out it changed my life.
The Eez-Eh rocker explained: "It got leaked on Napster back in the day, my friend gave me a CD of Everything In Its Right Place and I literally – I'm talking for three days – didn't listen to anything else, analysed it, went mad."
He added: "And when the album came out it was constant. Had a huge influence on me, on what a rock band could be. To make a classic album and then go, 'Nah, we're gonna make this now,' I always remember that."
Turning his attention to Radiohead frontman Thom Yorke, Pizzorno gushed: "For me, Thom Yorke's probably Number One vocally, his voice gets me like Marvin Gaye, a way of getting to me like no one else. And I love that it divides people as well. It's an honour to share that bill, that poster will be up in my studio."
The 36-year-old added: "[I've] never met him. God knows what he'd make of us! I hope he'd be able to ignore all the bollocks."
Radiohead, Kasabian and Biffy Clyro will headline TRNSMT festival - which will take place on 7-9 July - on the Friday, Saturday and Sunday night respectively.
The Leicester outfit have also been confirmed to play Reading & Leeds 2017, where they will be joined at the top of the bill by Muse and Eminem.