New Kasabian LP Made Tom Meighan "Better" After "S**t Year"
21 April 2017, 10:44 | Updated: 24 April 2017, 18:32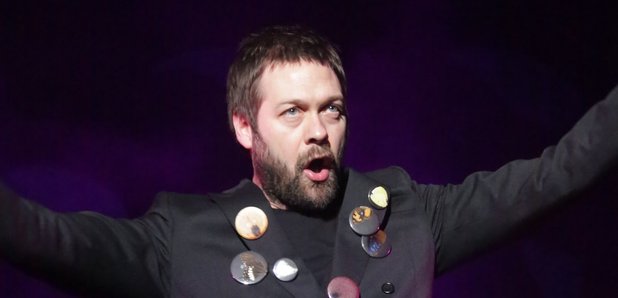 The Kasabian frontman said he's got his "blue eyes back" after making the band's For Crying Out Loud album.
Tom Meighan has suggested Kasabian's For Crying Out Loud album has made him feel "better" than ever following a "shit year".
The 36-year-old rocker went through a rough patch in 2016, when he suffered a secret meltdown and separated from his long-term partner Kim James.
Speaking to The Sun, Meighan - who shares four-year-old daughter Mimi Malone with his ex - admitted: "I had a s*** year. But sometimes s*** happens in life. You have to face the devil.
"It was just a moment in life and I'll look at it and think, 'Yes, that was s***'. But I've turned the corner. Now things couldn't be
better."
And the Ez Eh rocker gives full credit to the band's sixth album - which is set for release on 5 May 2017.
"No need to go into details but today I feel so alive," he gushed. "I've got my blue eyes back and I had red eyes for a bit. And I really
think I'm better because of this album.
He added: "We've had ups and down and s*** thrown at us before but you deal with it and personally, I'm back stronger than ever."
The You're In Love With A Psycho singer also said the band - comprised of Serge Pizzorno, Chris Edwards and Ian Matthews - are "stronger than ever" and like a family.
"People forget we've been together since being boys. All of us have been through a lot. We've grown up together, we've got kids,
we're a family.
"And this album marks us being stronger than ever and at our very best."