LISTEN: Kasabian Share You're In Love With A Psycho Chat
14 March 2017, 17:59 | Updated: 14 March 2017, 18:06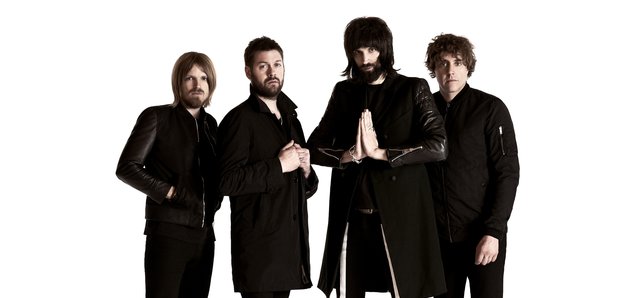 Serge Pizzorno has revealed the meaning behind the new track, and says he wrote it in 15 minutes.
Kasabian have continued to tease their new album by describing You're In Love With A Pyscho- one of the first tracks ever written for the record.
In an audio post, Serge Pizzorno can be heard saying: "You're In Love With A Psycho is one of the first tunes I wrote on the album, for the album. It took about 15 minutes. It just flowed. I didn't really think and all the lyrics came..."
Listen to his description of the track in full below:
Talking about the song's universal subject matter, he explained: "It's a weird anthem for everyone. You've either been in love with one or you are one.
"It sort of celebrates that. You know it's not sort of... dark".
Meanwhile the easy rocker has revealed that Radiohead's Kid A changed his life.
In an interview with Q Magazine, the Eez-Eh rocker gushed: "I loved OK Computer', but when Kid A came out it changed my life."
The guitarist added: "It got leaked on Napster back in the day, my friend gave me a CD of Everything In Its Right Place and I literally – I'm talking for three days – didn't listen to anything else, analysed it, went mad."