Kasabian On The Bond Theme: "We're Here If They Come Knocking!"
23 August 2015, 11:20 | Updated: 23 August 2015, 19:36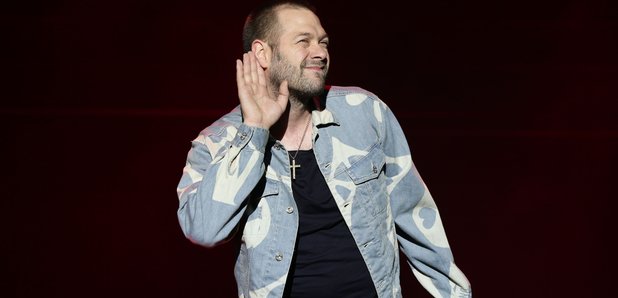 Kasabian have thrown their hat into the ring for who's going to record the next James Bond theme.
Kasabian have revealed they'd definitely be interested in recording the theme song for the new James Bond film Spectre. Speaking with Radio X at this year's V Festival in Chelmsford, frontman Tom Meighan said he thought the band would be perfect to record the track. "I'd happily do a bond theme. If they come knocking, I'll do it."
"We'd be amazing at Bond! They know where we are!"
William Hill previously suspended betting on who'll make the music for the next Bond film, due out later this year, after a punter tried to place £15,000 on Radiohead to do the honours.
While the frontrunner for the job had previously been Ellie Goulding, it wouldn't be such a huge surprise if Radiohead did record the track.
Previous 007 singers have included Jack White, Paul McCartney and Garbage, who recorded the theme for The World Is Not Enough. London Calling by The Clash also featured on the soundtrack for Die Another Day.
Kasabian also revealed that, after their few remaining shows this summer, they're going to take a break, have a meeting, and see what's next.
The band played a set full of hits at V Festival, including a cover of Ready Or Not by The Fugees and dedicating Goodbye Kiss to the late Cilla Black.