Kasabian Reveal The UK City With The Best Crowd
17 March 2017, 14:29 | Updated: 17 March 2017, 14:33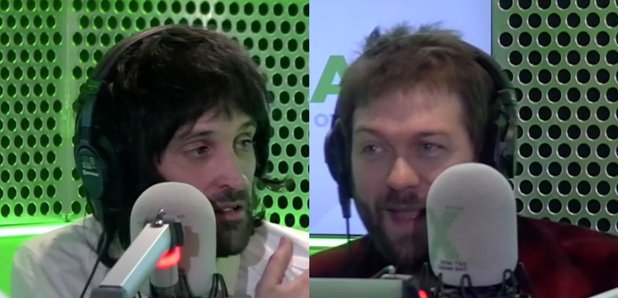 The You're In Love With A Psycho outfit told Radio X which city they most love performing in.
Kasabian have revealed their favourite UK city to play live.
When asked by Radio X's Johnny Vaughan which British location has the best crowd, they revealed: "Leicester," with Serge Pizzorno adding "Glasgow's up there".
Find out why in our video:
When quizzed on their decision, the guitarist explained: "They're animals aren't they?"
Frontman Tom Meighan added: "Good animals".
"The vibe's unbelievable," said Serge. "It's like nothing else in the world man".
Watch our full Facebook Live with the rockers, where they discuss their For Crying Out Loud album and play Pictionary, here: