Everything You Need To Know About The New Kasabian Album
5 May 2017, 11:00 | Updated: 11 May 2017, 11:03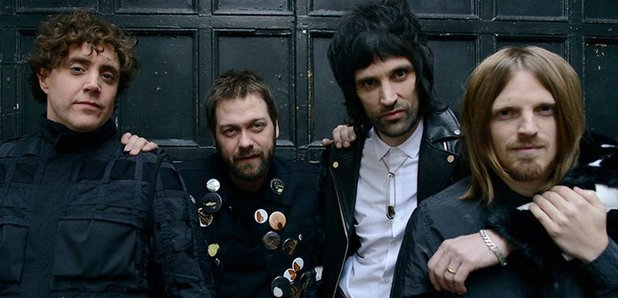 Radio X takes a look at the Leicester band's sixth album, For Crying Out Loud.
For Crying Out Loud is Kasabian's sixth studio album after their self-titled debut, Empire, West Ryder Pauper Lunatic Asylum, Velociraptor and 48:13. Guitarist and songwriter Serge Pizzorno met up with Radio X's John Kennedy - the most trusted man in music - to talk through the entire album, track by track.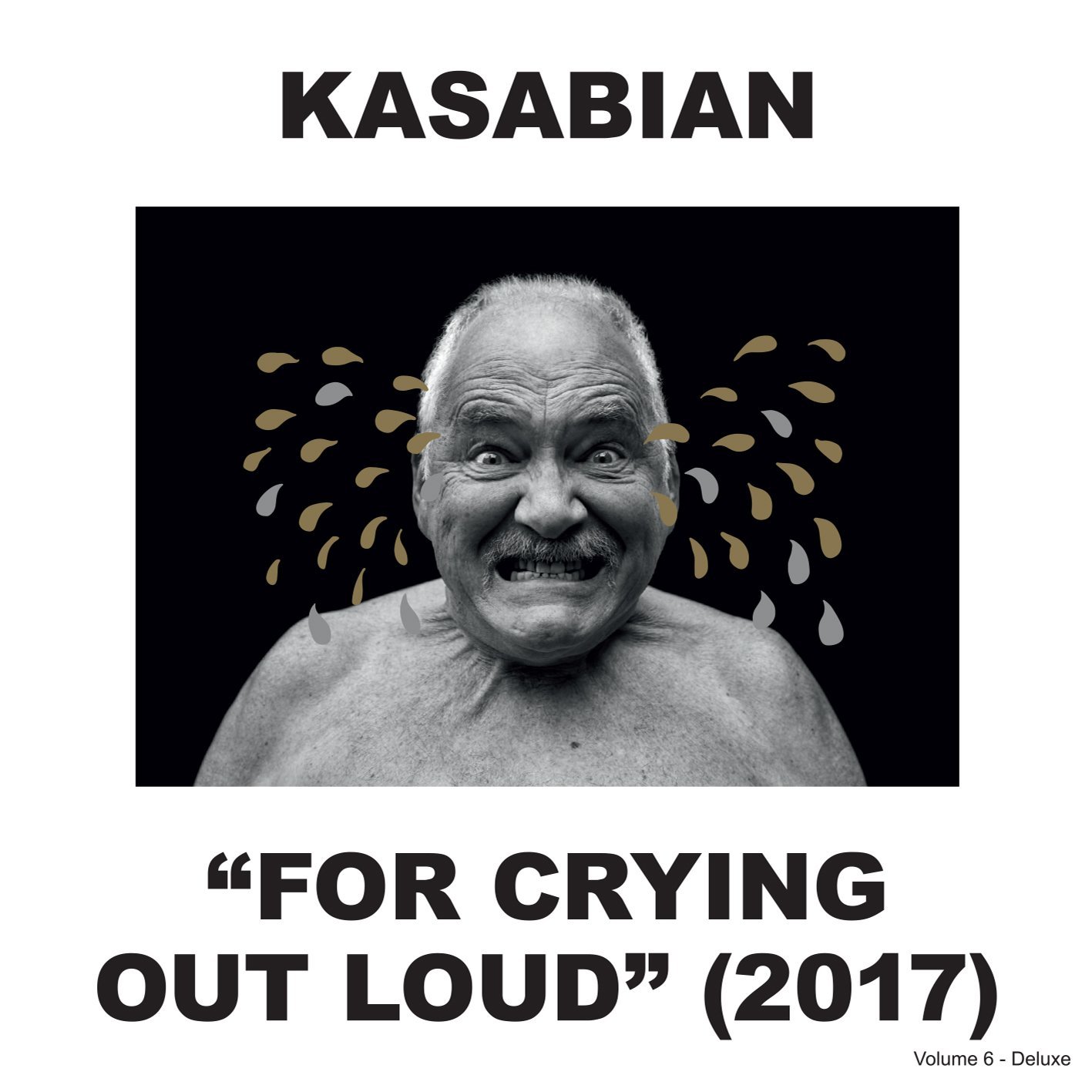 After the year-long sessions for the band's previous album 48:13, the new record was written and recorded in a whirlwind six weeks, with Serge setting aside his usual synth and loop magic to knuckle down and create something using just guitars and piano. The final result brings in influences as diverse as Fleetwood Mac, George Harrison, Daft Punk and Chic.
Here's what Serge had to say about the songs:
Ill Ray (The King)
Serge: "I just don't think this song sounds like anything else. It could only be us. I love the entertainment of calling bands out, like hip hop. There's a line in it: 'What's your band called, mate?' If I play my best mate a new song, I always whisper that in his ear. Makes him laugh. He says, you got to use that, man. You know Kendrick Lamar did that verse in Control, where he calls out every other rapper? There's something about bands doing that, I think it's funny."
You're In Love With A Psycho
Serge: "'Psycho' is just a word we use. It's when you say you'll be home at 3am, I promise, then you come home on Wednesday and she goes 'psycho' at you. The verses are the story of this man and this woman and the world they live in. You love them for what they are, there's nothing you can do about it. This song has an irresistible groove - if it's dropped at a disco, after Timberlake or something, we're on the same vibe here."
Twentyfourseven
Serge: "This is about dealing with the bombardment of information and how you can't really escape. I had this thing on my phone where it started giving me news reports and I had to turn them off. I was like, leave me alone. You just can't escape, you know what I mean? It makes everything seems so much worse than it actually is. It's crazy."
Good Fight
Serge: "This is a joyous song. It just needed to feel live, just a load of people in a room, picking up the nearest thing and banging bottles and singing. No matter how good you are, just give it everything. A song like L.S.F. does the same sort of thing but that's very electronic-sounding, this is about everyone getting together and letting it all out."
Wasted
Serge: "This song is about being on tour and missing someone. Originally it was a little slower and it had a Mamas And Papas, Fleetwood Mac, even a Supertramp thing going on. One morning I listened to it and thought, that sounds really slow. So we sped it up by about 5 or 6 bpm, then we listened to a bit of Chic and got a bit Bernard [Edwards] on the bass. At the end there's a pure house vibe, like Air…or Daft Punk."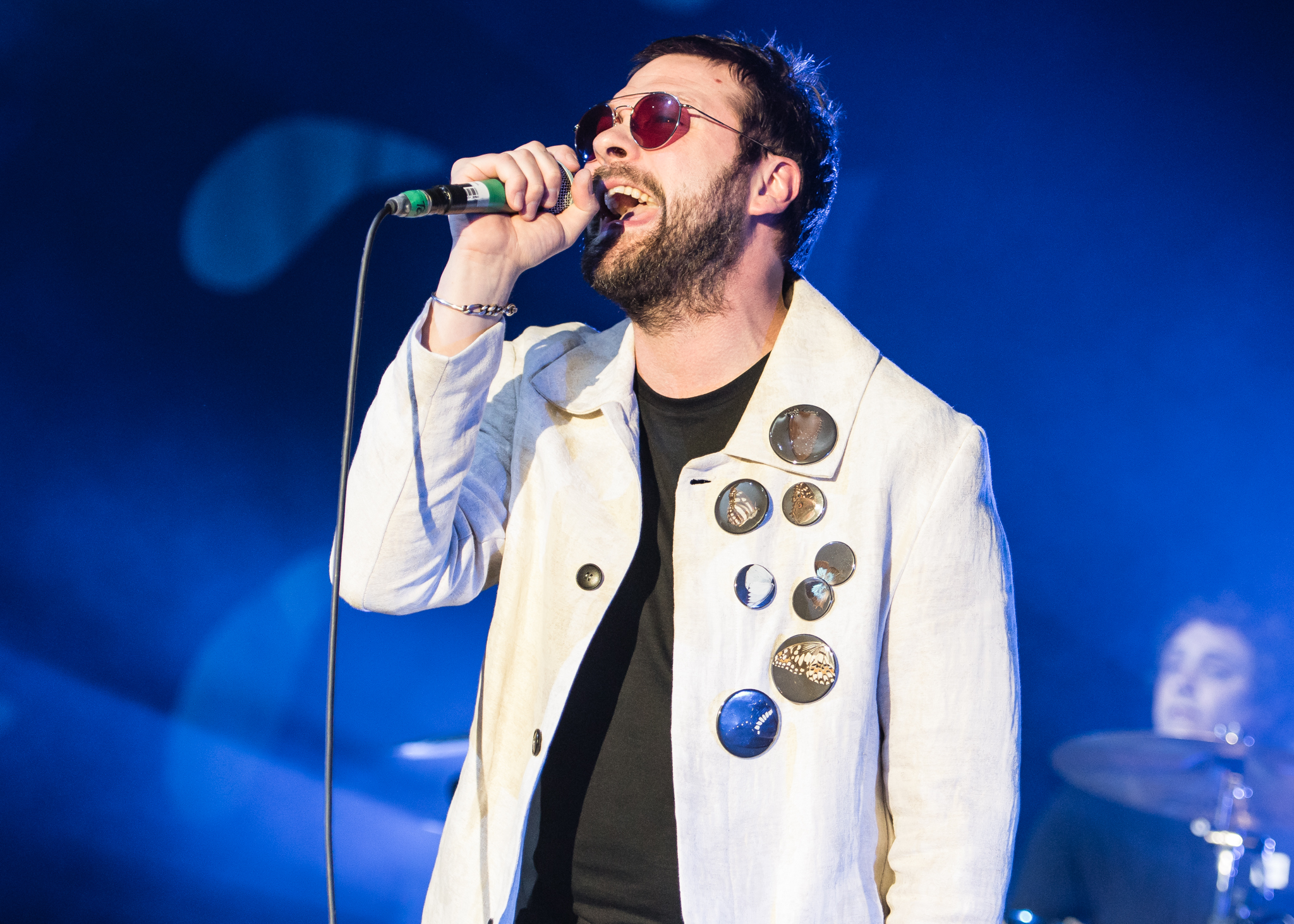 Comeback Kid
Serge: "This is about Leicester - coming from a town in the East Midlands, we always feel like outsiders. But Leicester is what I want to sing about, that's what I am. The line "sasquatch in a bin bag" is about your local bully when you're growing up, the sort that would throw darts at you in the playground. It's about going back, knocking on his door and saying Y'alright mate? And just chopping him up and putting him in a bin bag! Coming from Leicester, there's always a dark side! But this track is so euphoric, it makes you feel like running up the steps, like in a Rocky film."
The Party Never Ends
Serge: "The trumpet sound on this track, that's an old Yamaha synth. It's a little secret weapon. It's got a bit of Rihanna about it, that melody line. It's sort of a David Lynch kind of thing, sort of driving up roads in LA, not knowing where you're going and ending up in mad houses. The lyric has an element of the whole being on tour thing - when will this party end?"
Are You Looking For Action?
Serge: "This is Part 2, where you turn the album over and think, what's this world? Originally the idea for the record was no song over four minutes, Motown sort of thing: verse-bridge-chorus. No fat anywhere. Then I went on holiday and thought nooooo… I sort of grafitti'd all over it. Originally the sax was put on as a joke and this poor guy was in there for ages, we were all dancing as he did thirty minutes of a take. It made us laugh and I thought, if it makes you laugh it should go on. Good music should have a bit of humour in there - 'They've not done that, surely?'"
All Through The Night
Serge: "This just has acoustic guitar and the saw, which is so beautiful. It's an amazing thing to watch someone play the saw. It's unbelievable. It's so hard to play. It's like an instant 50s UFO kind of thing, like a proper early sci-fi movie. It's played by a lady called Fay, she's from Amsterdam. It's quite gentle, quite George Harrison in a way. It's one of those ones, early one morning I picked up the guitar and it just happened."
Sixteen Blocks
Serge: "Tom's a great whistler on this track. When we used to dig for samples back in the day, I always wanted to make a record that people would want to sample. We've left it open for people just to think, I can take that riff. The lyric is just about walking around - day-walking I call it. It's when you've not been to bed and you've got lots to do, and you text your mates and say, 'Boys, I'm day-walking.' It's where you feel completely separate to the whole world, but you're in the world at the same time, it's weird."
Bless This Acid House
Serge: "This was the last song to be recorded. You know the story of Bruce Springsteen, they took his album into the management and they said it's great, but you need a single on it. And then he wrote Dancing In The Dark or something. I always like the directness of the Ramones and the Stooges, but to find those three chords, it's so hard - they rarely turn up. But this was bang, 15 minutes. I was at Mike Pickering's house and he had this poster that said 'Bless This Acid House' and I wrote it down on my phone. In the 70s, you'd hear a lot of tunes referencing rock 'n' roll from the 50s, so I though that was interesting, me referencing acid house, which is now 20-odd years old. But rather than do a synth track, I thought a punk song referencing acid house would be quite cool. A nice little nod."
Put Your Life On It
Serge: "There was a John Lennon documentary on and he was going on about his Double Fantasy album and how he wanted to say it exactly how it is. I thought about it and realised I'd never done that. I realised I was ready to write a love song. It even says I love you and I thought Brian Eno would KILL me! But I got married and that's exactly how I felt and the idea of I've got your back, put your life on it. I wanted to say it. And I've said it now. So leave me alone!"