BEST ALBUMS 2014: Kasabian - 48:13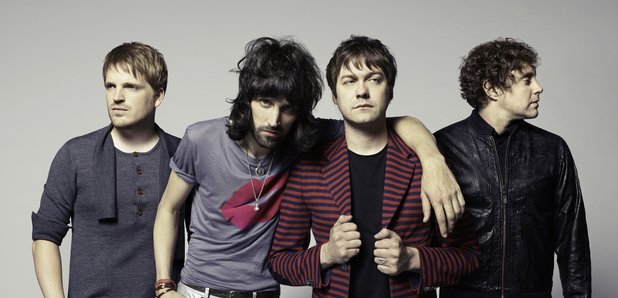 The boys from Leicester return with their fifth album for a dip into the 21st Century zeitgeist.
SERGE PIZZORNO TAKES Radio X'S JOHN KENNEDY THROUGH 48:!3
From Leicester clubs to headlining Glastonbury, Kasabian have become one of Britain's biggest bands. For over ten years they've released a string of albums (including Kasabian, Empire, West Ryder Pauper Lunatic Asylum & Velociraptor!) and new record 48:13 comes out on Monday 9 June.

Speaking to Radio X's Danielle Perry, frontman Tom Meighan said: "People can properly relate to it. Normally something like Days Are Forgotten, we put it out there and it's massive, but I think this is more striking. It's like a cobra spitting at you, everyone will feel the effect. When this comes out, it will be big."
WATCH OFFICIAL MUSIC VIDEOS
DOWNLOAD THE ALBUM