Kasabian, Kaiser Chiefs, Bloc Party And New Order For Ibiza Rocks
12 March 2012, 12:28 | Updated: 8 July 2014, 15:59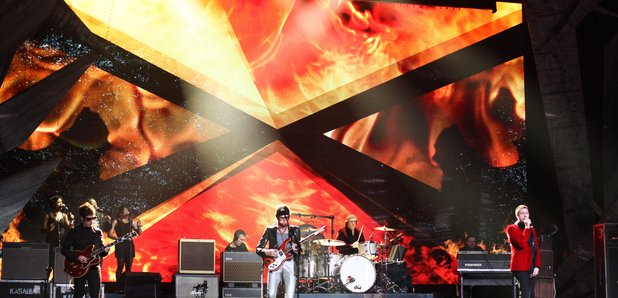 The first line-up details for this year's Ibiza and Mallorca Rocks have been announced. The double-headed series of shows will be taking place "under the stars" between June and September this summer.
Lined up to play are Kasabian, Bloc Party, Kaiser Chiefs, Two Door Cinema Club, Chase and Status and, making their first appearance in Ibiza, New Order.
The recently-reformed Manchester legends famously recorded their seminal 1989 album Technique on the island. "We were there to record an album and didn't really know what we were walking into," says singer Bernard Sumner. "By the time we left a few months later New Order, Happy Mondays and the Hacienda had collided and fused with the Balearics and Ibiza's superclubs. Manchester had become 'Madchester'. New Order and Ibiza are forever entwined."
Meanwhile, Bloc Party mark their return to active service with a show in Mallorca on September 4 and one in Ibiza the following day.
The line-up so far is:
Mallorca Rocks
June 5 Ed Sheeran
June 11 Maverick Sabre / Labrinth
June 26 Kaiser Chiefs
July 10 Kasabian
July 17 Professor Green
July 31 Chase And Status
August 14 Tinie Tempah
August 28 Example / Azealia Banks
September 4 Bloc Party
September 11 New Order
September 18 Two Door Cinema Club
Ibiza Rocks
June 6 Ed Sheeran
June 13 Maverick Sabre / Labrinth
June 20 Zane Lowe & special guests
June 27 Kaiser Chiefs
July 11 Kasabian
July 18 Professor Green
August 1 Chase And Status
August 15 Tinie Tempah
August 29 Example / Azealia Banks
September 5 Bloc Party
September 12 New Order
September 19 Two Door Cinema Club
Tickets and hotel packages are on sale now at www.ibizarocks.com and www.mallorcarocks.com.