Kasabian tackle horsemeat scandal on new track
15 January 2014, 14:59 | Updated: 16 January 2014, 13:42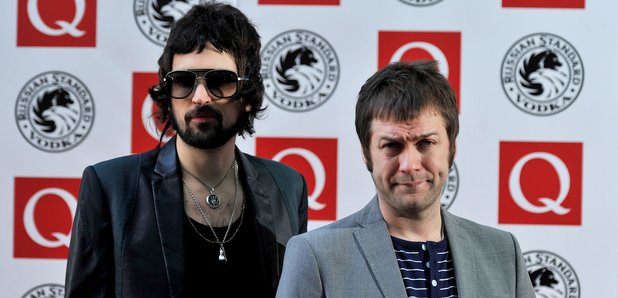 Kasabian have admitted they've written a song featuring the horsemeat scandal.
Track Ezz-Ehh has the lyrics 'Horsemeat in the burgers, people commit murders, everyone's on bugle, we're being watched by Google.'

Serge admitted to NME that is is based on the late night chats he's had with frontman Tom.

"Ridiculous rants when you think you're making the most amazing points, and the next morning you're like... what? I was gonna call it 'Horsemeat' but I thought it was a bit ridiculous."

The band's as yet untitled new album is expected out this summer.

"It's a comic," Tom said. "It's cartoonish. It's punk. We've never done anything like it. It's trashy. It's dirty. It's Leicester."

Earlier this week the Daily Star claimed that Kasabian were set to be the Sunday night headliner for this year's Glastonbury - the news has yet to be officially confirmed.