Kasabian: "The Brits Are Ignorant, It's A Conspiracy Against Rock N' Roll"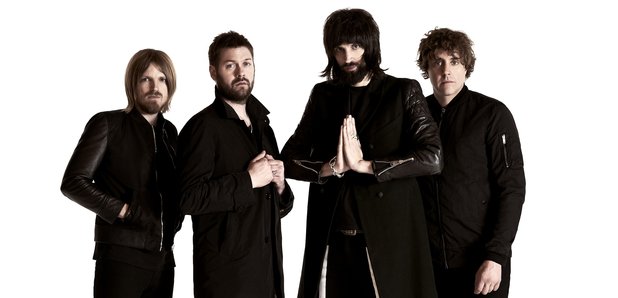 Kasabian have spoken out about their lack of nominations at The BRITS.
Speaking with Radio X's Jon Holmes at London's The Garage last night, Tom & Serge from Kasabian have explained why they didn't get any nominations for 2015's BRIT Awards.
When asked about the BRITS, Tom Meighan said "it's pure and blatant ignorance to be honest. A conspiracy like Serge was saying. They're blatantly pushing rock n' roll out. What does that give the working class kids in bands?"
"I'm not going to be watching it anyway so who's even bothered?"
Tom went on to talk about how great he thinks Serge would be at scoring a James Bond film. You can listen to the audio below.
Kasabian will be opening the BAFA Awards Ceremony.
Kasabian were playing The Garage last night for Radio X's charity Make Some Noise.