Kasabian Bassist Moves to Beady Eye
7 March 2013, 17:35 | Updated: 5 August 2013, 12:24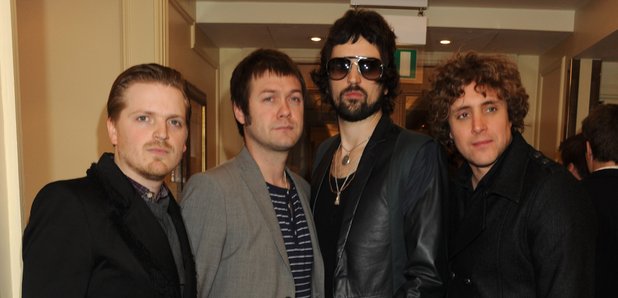 Jay from Kasabian is joining Beady Eye.
Serge Pizzorno has confirmed the news, posting the news on Kasabian's Facebook page.
"Jay is our bro we're all good and the last six years have been mega," his response reads.
"He's moving on and will be incredible in Beady Eye."
A video has also been posted on Kasabian's Facebook in tribute to their bassist.
Meanwhile, Serge told Radio X this week Kasabian won't be releasing a new album this year but he has got a ground breaking new vision for the band.
"I have some sort of initial ideas for the next record - if I can pull it off it's going to be something else.
"I just want to put rock n' roll to the sword. I want to make futuristic rock n roll. I want to try and take our sound... take what we do... to somewhere we've never been before. And try and take rock music into the future."
Kasabian were confirmed this week as one of they headliners for this year's Hard Rock Calling festival - a UK Festival exclusive performance.
It's the first time Kasabian have played the event which is moving to the Olympic Park for 2013.
Bruce Springsteen is the other headliner for the two day event in July - his third appearance.