Kasabian announce new album 48:13
28 April 2014, 12:28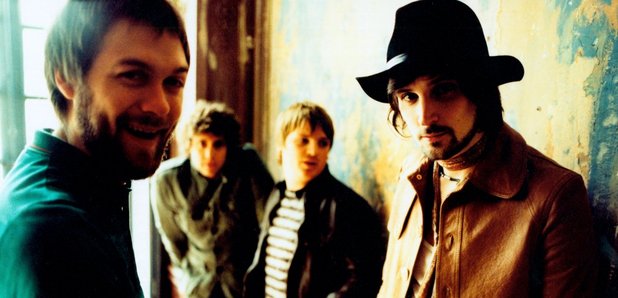 Kasabian have announced their new album 48:13, which is out 9 June 2014.
The first single, Eez-eh, will get it's Radio X first play on the Radio X Evening Show at 7.30pm tonight. Tom and Serge will also be in the studio talking to Danielle Perry.

On writing and single-handedly producing the album Sergio commented: "I felt that we had the confidence to be more direct, more honest with this album. I started to strip away layers rather than to just keep adding."
48:13 is Kasabian's fifth studio album. It is 13 tracks long and lasts 48 minutes and 13 seconds.

Tom Meighan is perhaps even more direct with his take on the record: "Less is more, you know? It's direct. It is what it is. Just listen to it. We've had the confidence to lay ourselves bare. Serg has stripped it right back. It's unbelievable."
48:13 Tracklisting:
1. (shiva)
2. bumblebeee
3. stevie
4. (mortis)
5. doomsday
6. treat
7. glass
8. explodes
9. (levitation)
10. clouds
11. eez-eh
12. bow
13. s.p.s.