Kasabian achieve fourth number one album
16 June 2014, 11:10 | Updated: 16 June 2014, 11:15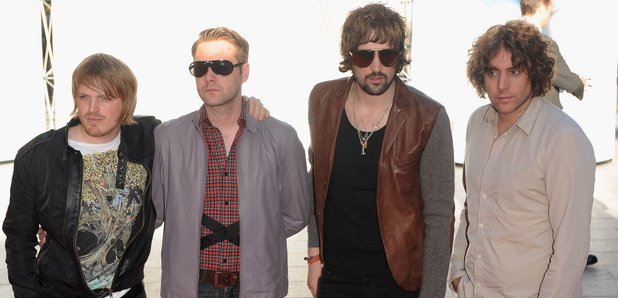 Kasabian have got the number one spot in the UK album chart with new album 48:13.
It's their fourth number one album in a row, with Empire, West Ryder Pauper Lunatic Asylum and Velociraptor! all also having topped the chart.

"The third one you're like 'oh yeah,' you know what I mean? But four you're definitely back into the 'wow'," Serge told Radio X's Lliana when it was announced.

"Especially the kind of music we're making, it's not exactly like your everyday.... we're not making it easy for anyone. We're continuing to sort of push ourselves, try and make interesting music so on that level it's amazing."

The band were performing ahead of Outkast at a festival in Warsaw last night. Serge admitted to Lliana that they weren't expecting Andre 3000 or Big Boi to join in their celebrations.

"I don't think they're ready for what we've got to offer them, I think they'd be frightened," he said.

"All these years of playing festivals in Europe and stuff and everyone's so boring so we just go 'right, well we're just going to have these massive speakers.' They're about six foot, just so when we arrive, bang. We turn it up so loud everyone's tour manager knocks on the door and goes 'can you turn it down', you're just like 'mate, you're in a band. You're really asking us to turn the music down?'

"We are annoying."

Last week Serge admitted to Radio X his frustration over the missing seven seconds of 48:13 on iTunes.

The album is named because of that's its precise length - achieve with a lot of effort and cut choruses - but the Apple version is 48:06.