Ricky Wilson Responds To Kasabian On Noughties Bands
19 May 2017, 15:24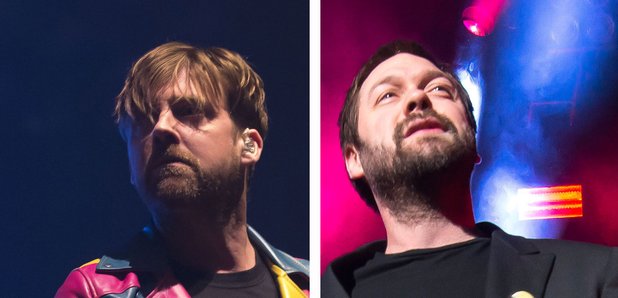 Tom Meighan included the Kaiser Chiefs in a short list of bands that had survived the decade.
Ricky Wilson has responded to Kasabian's claims that only a handful of indie bands have survived from the noughties.
In an interview with NME, Kasabian frontman Tom Meighan mused: "There's only us and the [Arctic] Monkeys left on that level," adding "Kaiser Chiefs too, probably."
Now, speaking to the outlet at the Ivor Novello awards, the Kaiser Chiefs frontman has addressed their claims, saying: "That's very nice of Kasabian to say so. I'm a big fan of the guys. They've always been very generous with their time for us. We got signed at a Kasabian gig, actually. We supported them in Hull and that's where we signed our first record deal."
However, the I Predict A Riot singer still recognised his less-active peers, who he maintained were "all out there," adding: "If you've made a record, you've survived. It's always going to be there so I wouldn't really worry too much about anything."
However, one band that didn't take too well to Meighan's comments were The Charlatans, with frontman Tim Burgess posting the article alongside the words: "Oh do fuck off".
Oh do fuck off https://t.co/7xdRgh69Iq

— Tim Burgess (@Tim_Burgess) May 6, 2017
Guitarist and songsmith Serge Pizzorno clarified their claims, explaining: "What was actually said was that when we came out in 2004, the only bands still going now are us and the Arctic Monkeys.
"Tim Burgess should read the interview, not the headline."