Ricky Wilson: We're influenced by Pink Floyd
22 April 2014, 14:03 | Updated: 8 July 2014, 15:52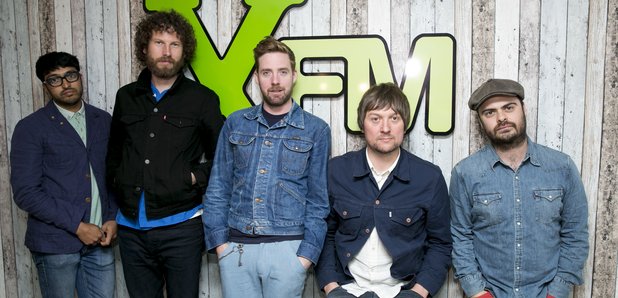 Kaiser Chiefs frontman Ricky Wilson has told Radio X the band have been embracing Pink Floyd.
"I've never really been into them but over the last 18 months or so I've torn through Pink Floyd like a locust, I love it," he told Tim and Jim on the Radio X Manchester Breakfast Show.
"I think we got out a lot of anger on this record so the next one's probably going to be like Cheeky Girls or something. We've been at number one for two weeks so we're pretty ecstatic about it... we're probably going to be writing party anthems.
"[Actually] I don't think we will, we're always going to find something to moan about - we're Northern."
The band are now Number 5 in the UK album chart after Paolo Nutini's Caustic Love took the top spot over the weekend. Ricky says there are no hard feelings.

"I like Paolo Nutini, we once spent a day at a festival together and we got quite drunk together - that was a nice day. I remember that very well.

"I couldn't wish to be knocked off the number one spot by a nicer guy."