Kaiser Chiefs To Play 'Exclusive' London And Manchester Shows
9 December 2013, 18:01 | Updated: 8 July 2014, 15:55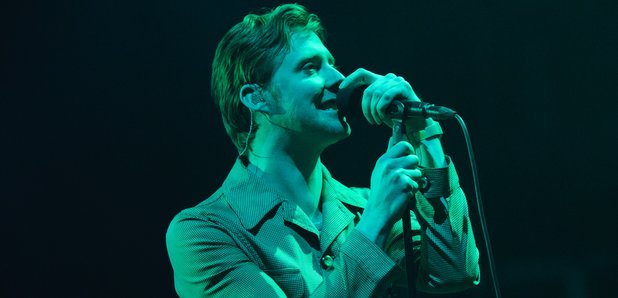 Kaiser Chiefs have announced they will play two exclusive UK shows - one in London and one in Manchester - ahead of the release of new album Education, Education, Education & War.
The record, which was announced last week, is their first since the departure of drummer and songwriter Nick Hodgeson in late 2012. It will be released March 31 2014 via Fiction Records

Education, Education, Education & War was written in London, Los Angeles and Nashville. It was Produced by Ben H. Allen III (Gnarls Barkley, Animal Collective, Deerhunter) and mixed at Electric Lady Studios in New York, by Michael Brauer (My Morning Jacket, Coldplay).

Kaiser Chiefs will start the New Year with just two UK shows: Gorilla in Manchester on February 11 and the Scala in London on February 13. The shows are ahead of a run of international dates including Madrid, New York, Mexico City and Los Angeles.
Education, Education, Education & War tracklist:

1. The Factory Gates
2. Coming Home
3. Misery Company
4. Ruffians On Parade
5. Meanwhile Up In Heaven
6. One More Last Song
7. My Life
8. Bows & Arrows
9. Cannons
10. Roses