Kaiser Chiefs were in a "'place of jeopardy"
28 March 2014, 14:55 | Updated: 8 July 2014, 15:51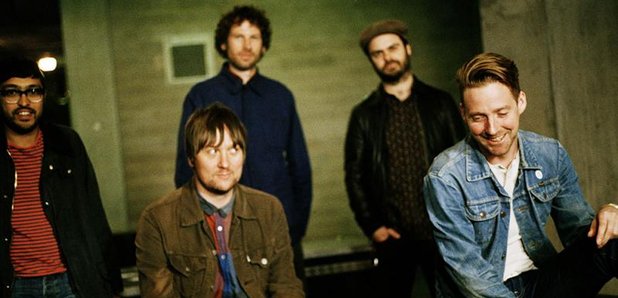 Kaiser Chiefs have admitted to Radio X that it was tough getting started on what would become new album Education, Education, Education and War.
The band's fifth album is due out on Monday (31 March) and is their first since the departure of drummer and songwriter Nick Hodgson in 2012.

"We started writing songs for the first time as a four piece, for the first time without Nick in the room and it was daunting," frontman Ricky Wilson told Danielle Perry on the Radio X Evening Show. "But daunting turns out to be quite rewarding and those places of jeopardy can really inspire you."

"We wanted to make a fantastic record," bassist Simon Rix continued.

"There was a millisecond where we thought, Shall we not do it any more? Is this it? Have we done it? Have we completed our mission?

"We thought we had some more to give and we knew we had a good record. Also, I think some of the stuff going on around the band meant that, as Ricky said, we were sort of in the place of jeopardy and we were sort of like underdogs.

"We really liked being the underdogs, having something to kick against. I think that's where we were on the first record and we made a really good record. This time I think it really helped again."