Deep Cuts: Joy Division's most underrated tracks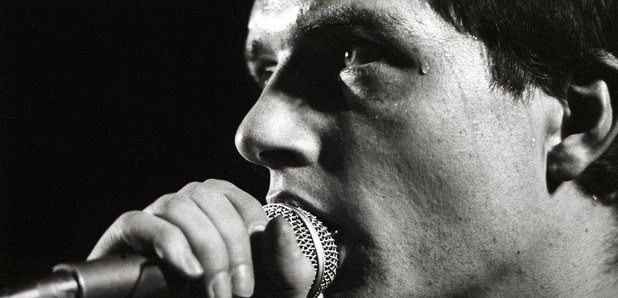 It's a full 35 years since Joy Division singer Ian Curtis committed suicide in Macclesfield. Their music is more famous than ever, but if you've never dug into their back catalogue beyond Love Will Tear Us Apart, Radio X has selected some of the hidden gems.
Digital
The band's first release for Tony Wilson was on the Factory Sample double 7" package at Christmas 1978. Working with producer Martin Hannett for the first time, the two tracks they produced (Digital and Glass) were light years away from their punk roots. Digital's booming drums, distorted bass and manic feel were the first signs of the trademark Joy Division "sound".



Disorder
The track that opens the band's seminal debut album Unknown Pleasures may be familiar, but it's easy to overlook amid the other strong tracks on the record. Instantly accessible, with a driving drum beat and melodic bass riff, it instantly transports the listener to a unique world of sound. The lyrics strike one of the few optimistic notes on what's a very dour album: "Could these sensations make me feel the pleasures of a normal man?"



She's Lost Control (12")
Originally recorded for 1979's Unknown Pleasures album, this confrontational track was given an overhaul the following year, with stronger, more danceable drum track and swathes of synth. Written about a girl with epilepsy that Ian Curtis had known, the song becomes harrowing in light of the singer's own battle with the illness.




Dead Souls
Recorded between the release of Unknown Pleasures and sessions for the second album Closer in early 1980, Dead Souls was a magnificent track, full of peaks and troughs and an impressively manic performance from Curtis. Paired with the beautiful Atmosphere, both songs were squandered on a very, very limited edition single that was only available in France. Fortunately, Dead Souls got a wider release on the compilation album Still in 1981 and stands as one of Joy Division's masterpieces.



The Sound Of Music
Ignore the daft title, this is one of Joy Division's most underrated tunes, recorded during the sessions for Closer, but not released until after Ian Curtis's death. Bassist Peter Hook and guitarist Bernard Sumner swap instruments, making this one of the more unusual entries in the catalogue.


Twenty Four Hours (John Peel Session version)
The version on Closer is justifiably famous, adding a further layer of despair to the mood of the album, but we think this version recorded for the BBC in November 1979 has the edge on it. Faster, more nimble and with a sense of urgency that's missing from the studio version, it's essential for any Joy Div mixtape.


Exercise One
An outtake from the Unknown Pleasures sessions in Spring 1979, the foggy sound that opens the track is a meld of Bernard Sumner's guitar feedback and a series of howls and shrieks that only Ian Curtis can make. When Peter Hook chips in with a killer bassline, you have an excellent album opener.

Komakino
Joy Division were only in existence for such a short amount of time, it's no surprise that a lot of songs ended up on the shelf. As mentioned above, a lot of them ended up on the album Still, issued after the death of Ian Curtis, but some extras did get a release during his lifetime. This outtake from the Closer album was pressed on a floppy "flexi-disc", which you could get for free from any participating record store. Funkier than their normal output, this is an intriguing glimpse into the direction the band could have gone.



A Means To An End
Closer has been described as an extravagant suicide note, and while the album has a melancholic atmosphere there are also some epic rock numbers included. Finishing off the first side of the LP, A Means To An End has one of Steve Morris's most strident drum tracks, punctuated by Curtis's angst-ridden exclamation: "I put my trust in you!"

These Days (live at Les Bains Douches)
Later released as the B-side to the seminal single Love Will Tear Us Apart, this live take was recorded in Paris on 18 December 1979, the end of a successful year. While the studio version is full of Martin Hannett audio trickery, it loses something of the aggressive choppiness that the band used on stage. A reminder of how powerful Joy Division were.