Peter Hook's Plea For Curtis's Headstone
4 July 2008, 23:23 | Updated: 19 November 2014, 16:47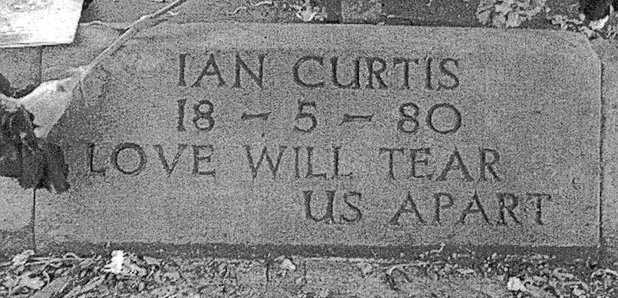 Peter Hook has been speaking to Radio X about the theft of his old Joy Division bandmates' headstone and asks that the memorial be returned.
The former Joy Division and New Order bassist spoke to Radio X this morning (July 4) after Ian Curtis' gravestone was stolen from Macclesfield cemetary.
As previously reported by Radio X it was take on Tuesday night (July 2) and has the inscription 'Love Will Tear Us Apart' on it, which thousands of people turn up each year to pay tribute to the singer.
Peter Hook told us:
"I must that admit that in my life I've been to Ian's stone a lot. Its somewhere, especially with the effect it had on me after what we did, its somewhere that I go for a moment of quiet reflection just to give the guy a nod."
Ian Curtis hung himself in 1980 at just 23 years old on the eve of their first American tour.