Ian Curtis's house could still become Joy Division museum
22 May 2015, 13:04 | Updated: 22 May 2015, 13:15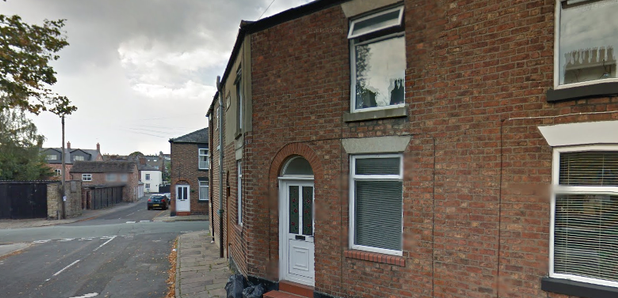 The saga concerning the fate of Ian Curtis's former home continues. The terraced house, situated at 77 Barton Street in Macclesfield, Cheshire, was where the Joy Division singer committed suicide in May 1980.
Now, after a bid to buy the property failed, a businessman has stepped in and purchased the house.

The Macclesfield Express reports that Hadar Goldman is now the owner of the property, after paying an extra £75,000 in legal fees on top of the £115,000 asking price.

Goldman said: "Although I paid £190,000 - nearly double the asking price - I felt as if I had to get involved, especially after hearing the plight of the fans who had failed to raise the necessary funds to buy the house owned and lived in by one of the musical heroes of my youth.

"Joy Division left a musical legacy which has influenced many of today's bands."

Mr Goldman is a musician who has also purchased the piano owned by Mozart's father and the First National Bank building in Texas.

He says the intention is to turn the two-bedroomed terraced house into a permanent museum to Curtis's memory.

"The Joy Division legacy deserves to be taken into the 21st century, to raise awareness into one of the most seminal bands in the history of contemporary music," he says. "It will be developed using both heart and soul."

What will the neighbours think, asks Radio X?