Joy Division Fans Launch Campaign To Buy Ian Curtis House
17 February 2015, 12:12 | Updated: 17 February 2015, 12:45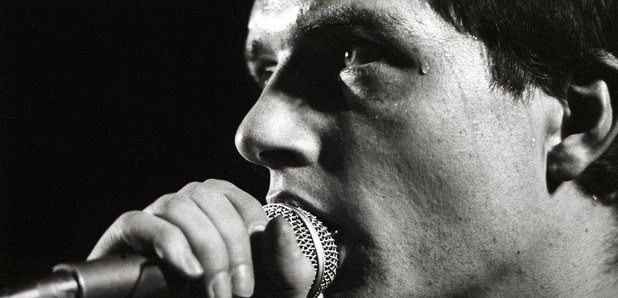 The crowdfunding campaign is hoping to raise £150,000 to buy the home in Macclesfield where Curtis took his own life - to turn it into a museum.
Fans of Joy Divsion have launched a crowdfunding campaign that aims to raise enough money to buy the home in Macclesfield where Ian Curtis lived and eventually took his own life aged just 23.

The two-bedroom house is on sale for £115,000 but the Indiegogo campaign aims to raise £150,000 in order to purchase the house and turn it into a museum to Curtis and the band.

The Barton Street house was bought by Curtis in the late 1970s as Joy Division took off. Ian lived there with his wife Deborah and daughter Natalie before his suicide in 1980.

At the time of writing, nearly £1000 has been raised by the fans running the campaign. Zak Davies, who set it up, says: "Rather than it be taken by developers or sold for development, we feel a place with such cultural significance with such an important man attached deserves to be made into a museum and somewhere that Joy Division fans from around the world can come to pay respects and learn about Ian Curtis.

"By donating you would help keep Joy Division and Ian Curtis alive through further generations and help provide somewhere for their millions of fans to meet and discover more."

In the past, other members of Joy Division have called on Macclesfield to do more to remember one of its most famous sons. Peter Hook told reporters it was a "shame" that more wasn't done to commemorate the brilliant singer.