Johnny Marr To Be Named Godlike Genius At NME Awards
11 February 2013, 17:58 | Updated: 18 August 2014, 18:23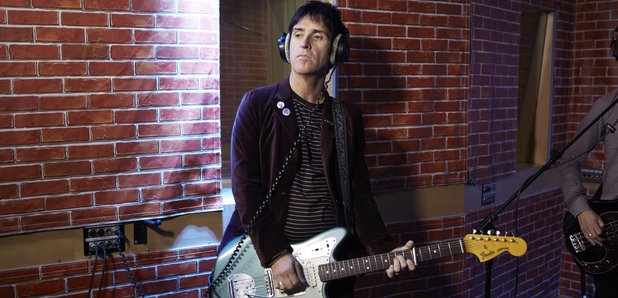 Johnny Marr is to be named Godlike Genius Award at this year's NME Awards.
The guitarist will receive his honour at the event, which takes place at London's Troxy on Wednesday February 27.
"I think it's just an alternative way of saying Lifetime Achievement, a big pat on the back for still doing it," Marr told Radio X's Dan O'Connell.
He also hinted at what may happen on the night itself: "There might be a surprise or two. But I don't think anyone should start getting too carried away with any ideas, if you know what I mean. I like to play with my friends, and I've always got new friends. So that keeps things interesting."
Best known for work with Morrissey in The Smiths, Marr's influence looms large over British music in the past 25 years.
Since The Smiths disbanded in 1987, Marr has worked with bands such as The Cribs, Modest Mouse and The The, while collaborating with New Order's Bernard Sumner in the "super group" Electronic. He will release his first solo album The Messenger on February 25.
"Johnny has continued to push boundaries and evolve throughout his career," NME editor Mike Williams says, "working with some of the best and most exciting artists on the planet. It gives me great pleasure to announce Johnny as our Godlike Genius. Never has anyone been so utterly deserving of the title."
Marr joins artists such as Noel Gallagher, Dave Grohl, The Cure, Paul Weller, Manic Srreet Preachers, The Clash and Joy Division in being given the NME Godlike Genius Award.