Johnny Marr: "My Memoir Absolutely Won't Be Called This Charming Marr"
10 July 2015, 10:38 | Updated: 14 July 2015, 18:06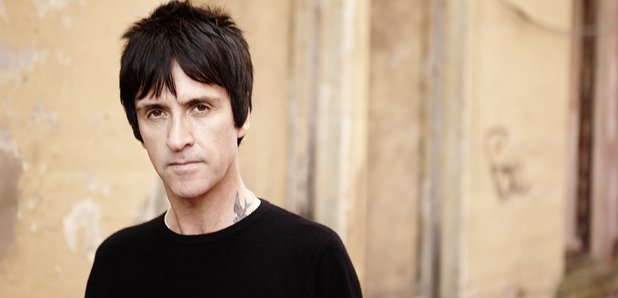 Marr's autobiography is currently untitled, but he knows what he's not calling it.
Johnny Marr has said that his memoir, which he's currently writing, won't be named after some kind of pun. Speaking in this week's NME, Marr said "It absolutely won't be This Charming Marr, Isn't It Marrvelous or any pun like that. I've been looking at those headlines all my adult life, thanks very much".

Marr has taken some time off from music to concentrate on the book. "I always knew it was going to be a matter of downing tools to get the book done. You can't write a book backstage with soundcheck going on."
The former Smiths' guitarist went on to say that he doesn't want the autobiography to be pompous and that it'll be written "the way I talk." He said "the important thing is that the people who like what I do still like me the same once they know everything. I take writing seriously, but I also want it to be entertaining."

The book is currently untitled with no release date, although it's expected in the autumn of 2016. Morrissey released his memoir last year.