Johnny Marr & The Strokes' Nick Valensi For Blondie's Pollinator Album
1 February 2017, 11:49 | Updated: 23 February 2017, 19:13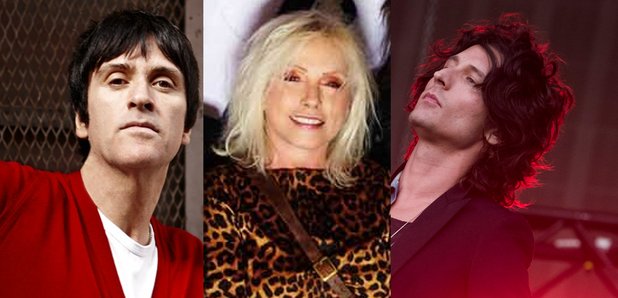 The Debbie Harry-fronted band have announced the details of their new LP and unveiled their Fun single.
Blondie have announced a new album, Pollinator, which features contributions from The Strokes guitarist Nick Valensi and The Smiths legend Johnny Marr.
A first listen of their new single, Fun, has already been unveiled- and its available to stream and download now.
Watch their official video for Fun below:
The band - comprised of Debbie Harry, Chris Stein, Clem Burke, Leigh Foxx, Matt Katz-Bohen and Tommy Kessler - will release their 11th studio album on 5 May 2017.
Other collaborators on the record include Dave Sitek of TV On The Radio, Sia, Blood Orange's Dev Hynes and Charli XCX.
Sitek is credited with co-writing their lead single, while Marr contributed to the lyrics and played guitar on My Monster, and Dev Hynes used fragments of Blondie's 1978 smash hit Heart of Glass on Long Time.
Blondie's Pollinator was he last album recorded at New York's The Magic Shop studios before its closure- the place where David Bowie made his last two albums.
See the Pollinator tracklist below:
1. Doom or Destiny
2. Long Time
3. Already Naked
4. Fun
5. My Monster
6. Best Day Ever
7. Gravity
8. When I Gave Up On You
9. Love Level
10. Too Much
11. Fragments