Johnny Marr streams live version of Please Please Please Let Me Get What I Want
19 April 2015, 16:09 | Updated: 19 April 2015, 16:17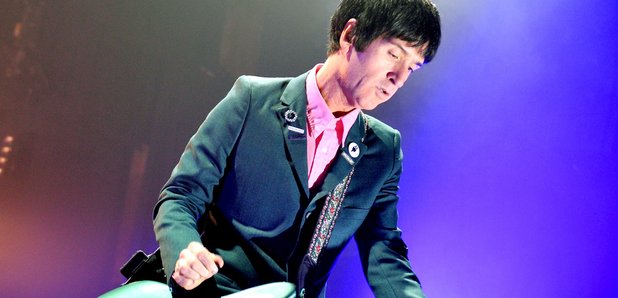 The former Smiths guitarist has featured the track as a b-side on his Record Store Day release.
Johnny Marr is currently streaming a live recording of himself singing the classic Smiths' track Please Please Please Let Me Get What I Want. The song is the b-side to his Record Store Day release, a cover of Depeche Mode's I Feel You.
You can listen to Marr's live recording of the classic track below.

Speaking to Radio X, Marr explained that the Depeche Mode cover came about by fluke - when his bandmates heard him strumming it backstage. "I was playing on my guitar backstage, in the dressing room. And the band kind of joined in!
"[The song] kind of sounded like it suited my band really. I'm guessing we got some of it wrong, in doing it our own way. But that's a good thing I think, when you tackle someone else's song...You have to respect it in the first place to like it."
Johnny will support The Who at the British Summer Time Hyde Park on 26 June 2015.