Johnny Marr Adds London Forum Date To UK Tour
10 August 2015, 11:35 | Updated: 10 August 2015, 11:42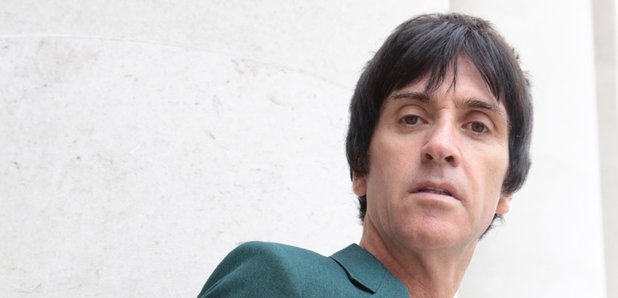 The former Smiths guitarist will now play shows in London and Ireland, as well as the rest of the UK.
Johnny Marr has added dates to his UK tour this October. Marr will now play London, Belfast, Dublin and Bristol.
Marr previously announced October shows in Manchester, Oxford and more. The legendary guitarist will play a special homecoming show at Manchester's Albert Hall.
Speaking exclusively with Radio X about the show, Marr said "the Albert Hall is a culture addition to our beautiful city, and people who are in to music have really enjoyed going there. The first time I went in, straight away I said "right, we're gonna play here. After the Apollo we'll come back and play here."
"October 7th. I'm gonna play a Playland party!"
Marr is also playing shows in Birmingham, Edinburgh, Newcastle and more. You can see the full tour dates below.
JOHNNY MARR UK OCTOBER TOUR DATES:
4th Oct – Oxford, O2 Academy
5th Oct - Birmingham, Institute
7th Oct – Manchester, Albert Hall
10th Oct – Rockaway Beach Festival, Bognor Regis
11th Oct – Newcastle, University
13th Oct – Inverness, Ironworks
14th Oct – Edinburgh, Liquid Rooms
NEW DATES:
16th Oct - Belfast, Limelight
18th Oct - Dublin, Olympia
20th Oct - London, The Fourum
22nd Oct - Bristol, O2 Academy
Johnny is currently working on his memoir. Talking to our Clint Boon on whether he'll include many Smiths anecdotes, Marr said "inevitably that part of my life is going to be represented and I intend to represent it with honour."