Johnny Marr: "I'd like to work with Nile Rodgers"
23 October 2014, 16:36 | Updated: 23 October 2014, 16:43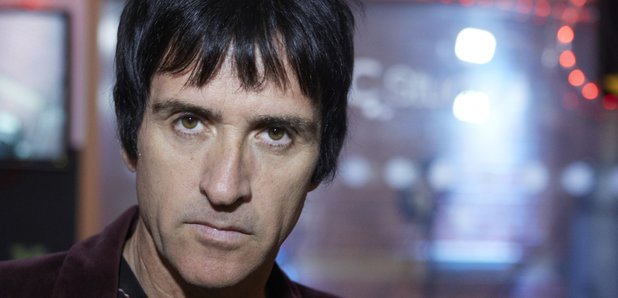 The former Smiths guitarist says he'd like to work with Noel Gallagher again.. as well as another legendary guitarist.
Speaking to Radio X at the Q Awards yesterday (22 October), Johnny revealed that he'd like to work with Nile Rodgers, frontman with the legendary disco pioneers Chic.

"Me and Nile keep talking about doing some music together… but we keep missing each other.

"I played with Chic a few times, which was a dream come true for me. We play very well together, there's a chemistry between the two guitars. The two styles work really well together. He still really inspires me as a person, as a man."

Marr - whose second solo album Playland was released on 6 October - makes a guest appearance on the forthcoming LP from Noel Gallagher's High Flying Birds. He cameos on song The Mighty I, the closing track from Chasing Yesterday.

"Working with Noel was great," Marr said. "Obviously, because he's very inspired and he's got a lot of songs.

"But I'll probably do some more film music with Hans Zimmer, cos that's a really creative relationship.

"It's a friendship but the two of us are very driven to try and make some music that we've not made before. He surprises me with what he comes up with and I think I surprise him.

Johnny Marr plays O2 Academy Brixton tonight (23 October).