ALBUM OF THE WEEK: Johnny Marr - Playland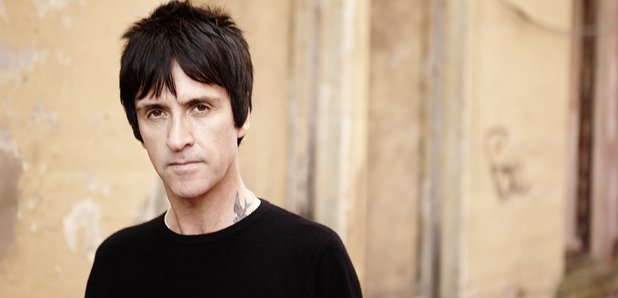 The Smiths man returns with the follow up to last year's the Messenger. And this time it's not personal. Listen to Marr chatting through the record with John Kennedy.
When reflecting on new album Playland, Johnny Marr said that he looked outside of himself, at the world around him, for inspiration. So, not so much an album about himself, but about the world he inhabits. It's an ambitious stance to take, but if anyone can pull it off it's the driving force behind one of the most iconic bands of all time.
Johnny Marr's Playland is a statement of intent. He's been vocal about young musicians and their fear of being political, so Marr is back to do it himself. "I like the idea of sneaking a serious concern into the mainstream, disguised as a big pop tune," Marr told Rolling Stone.
Speaking about Easy Money, the album's first release, he commented "the riff was so catchy and infectious that I wanted it to be about something that appeared to be trite but was actually quite universal. Money is a preoccupation of everybody, and it took me quite a long time to write something that appeared to be simple. If you were to ask anybody in the City what they're after, essentially the root of it is money. It's the age-old thing of people thinking that it will make us happy."

Playland is out this week.
See the trackisting below.
Back In The Box
Easy Money
Dynamo
Candidate
25 Hours
The Trap
Playland
Speak Out Reach Out
Boys Get Straight
This Tension
Little King
See Johnny Marr's tour dates below:
Lincoln The Engine Shed (October 13)
Southend Cliffs Pavillion (14)
Bexhill De La War (15)
Wolverhampton Civic Hall (17)
Cardiff Great Hall (18)
Bournemouth O2 Academy (20)
Cambridge Corn Exchange (21)
London O2 Academy Brixton (23)
Bath Pavilion (24)
Manchester O2 Apollo (25)
Glasgow O2 Academy (27)
Newcastle 02 Academy (28)
Leeds 02 Academy (29)

Listen to Radio X's album playback with Johnny Marr talking back about the new record.
Johnny Marr - Playland: Radio X's Album Playbacks by Radio X Radio on Mixcloud