Yoko Ono Added To Imagine Writing Credits
15 June 2017, 16:38 | Updated: 15 June 2017, 17:58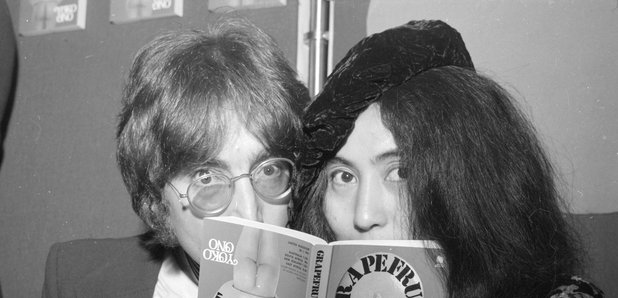 Over 45 years after its release, Ono is to receive a credit on her late husband John Lennon's classic track.
Yoko Ono has received a songwriting credit on John Lennon's Imagine.
The 1971 classic was the best-selling single of the Beatles legend's solo career and his widow and collaborator was said to be one of the main inspirations and influences behind it.
The song was awarded the National Music Publishers Association Centennial Song Award at a ceremony in New York on Wednesday (14 June) where it was revealed that the 84-year-old musician would be added to the list of contributors.
Watch the original video here:
NMPA's CEO David Israelite said on stage: "While things may have been different in 1971, today I am glad to say things have changed. So tonight, it is my distinct honour to correct the record some 48 years later, and recognise Yoko Ono as a co-writer of the NMPA Centennial Song Imagine and to present Yoko Ono with this well-deserved credit."
A video message from 1981 from John Lennon - who was shot dead by Mark David Chapman on December 8 1980 - was aired at the bash, in which he said Yoko was deserving of a co-writing credit because of the "influence and inspiration" she provided for the lyrical content.
Sean, 41, later took to Instagram to declare it the "proudest day" of his life.
Sharing a picture with his mother in a wheelchair alongside 70-year-old Patti Smith and her daughter Jesse, he wrote: "Proudest day of my life: The National Music Publishers Association just gave the centennial (song of the century) award to Imagine, but WAIT! Surprise! They played an audio interview of my father saying (approximately) 'Imagine should've been credited as a Lennon/Ono song, if it had been anyone other than my wife I would've given them credit.' Cut to: my mother welling up in tears, and then Patti and Jesse played Imagine! Patience is a virtue! (PS they officially declared Imagine to be a Lennon/Ono song and gave my mother a second award!"