WATCH: Jamie T Makes Live Return At Kingston's Hippodrome
9 September 2016, 11:56 | Updated: 9 September 2016, 11:58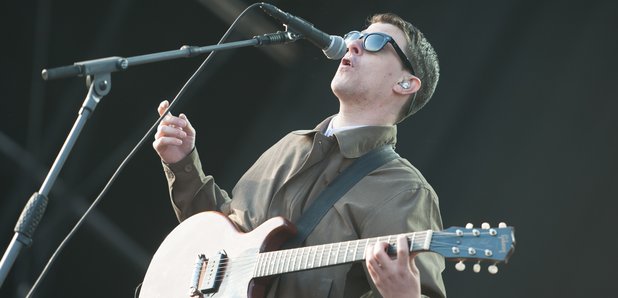 The Wimbleton boy played an intimate set at Banquet Records' New Slang club night.
Jamie T made his live return in Kingston-Upon-Thames last night (8 September), playing New Slang at the Hippodrome.
The club night, run by Banquet Records, saw Jamie T celebrate the release of his new Trick album, playing new material in the likes of Tinfoil Boy, Drone Strike and Power Over Men.
See his rendition of lead single Tinfoil Boy here:
Watch him perform Drone Strike, below:
Taking to his old stomping ground, the Wimbledon boy played a special set for under 18's earlier in the evening, before returning for another performance at 9pm, treating the crowd to hits from across his previous three albums.
Watch him perform Sheila here:
Jamie T is no stranger to the South London venue, also playing it back in 2014 to a captive audience.
Watch him perform Sticks N' Stones below:
Meanwhile, Jamie T is set to embark on UK & Ireland tour dates this year, where he'll play three night's at the O2 Academy, Brixton, which he revealed was his favourite venue.
Speaking to Radio X he explained: "I'm convinced it's my favourite venue in the world.
"It's just the right size. It's big but it's not too big. (It) sounds good. Everyone can see the show. I've seen some of my favourite shows in the world at Brixton so it's always an honour to be able to play it."
See Jamie T's New Slang set, courtesy of NME below:
Tinfoil Boy
Operation
Solomon Eagle
Drone Strike
Pacemaker
Power Over Men
Rabbit Hole
'The Prophet'
Sheila
British Intelligence
If You Got The Money
Sign Of The Times
Tescoland
Sticks 'N' Stones
Zombie