Jamie T: "I Give Less Of A F**k About Anxiety Issues Now"
18 August 2016, 11:36 | Updated: 18 August 2016, 12:40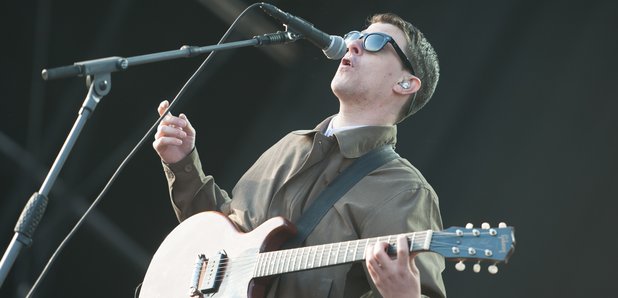 The singer-songwriter also claims to be in great shape ahead of his forthcoming tour.
Jamie T is one of our favourite songwriters. Rising out of the noughties indie landslide, Mr. Treays has consistently pushed the boundaries of what modern day guitar music can be. His combination of singalong choruses, acerbic wit and Damon Albarn like reinvention have put him at the top of his game, and we love him for that.
He's not always been the smiling Jack The Lad he appears though, often speaking out about mental health and the strains the music industry can put on an individual. Jamie has always struggled with touring and stage fright and his honesty has always been refreshing.
In a recent interview with NME, however, things seem to have shifted. "I'm in a good place generally. I'd say I'm better than I have been in the last six years." This is great news, because Jamie's last album, Carry On The Grudge, was one of our Records Of The Year.

"I give less of a fuck about (anxiety issues). I know what's going on a bit more. Nothing's so much of a shock."

Treays went on to describe how often he looks at his work: "I don't treat writing music like a job. That's what I do all the time and it's part of who I am. But interviews and photoshoots are like a job to me. If I think of it like that, it works a lot better, because I just do it, go home and it's not really a thing."

This is all getting us vey excited for his new record, Trick, which is due to be released September 2nd.
Jamie T heads out on a UK tour in October.