LISTEN: Jamie T Unveils Tinfoil Boy Single & Tells Radio X About His "New Sound"
30 June 2016, 10:00 | Updated: 30 June 2016, 11:06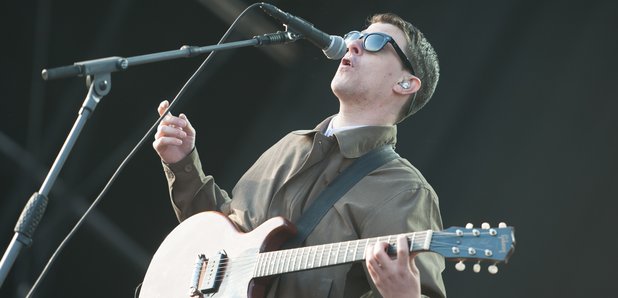 The Wimbledon man told Radio X's Phil Clifton why he didn't keep his fans waiting another five years.
Jamie T unleashed the official audio to his Tinfoil Boy single yesterday.
Written by Jamie and co-produced by longtime collaborator James Dring, the track is his first new material since 2014's Carry On The Grudge album and 2015's Magnolia Melancholia EP.

Listen to it below:
Speaking to Phil Clifton on Radio X yesterday, the Sheila singer said: "It was nice to get away and find a new sound.
"I'm really happy with it."
When asked if he felt any pressure to write new material, the South London singer revealed: "It was kinda easier I think. The momentum was there.
"I was enjoying playing live again and a lot of the songs came out of that touring I did."
He added: "It was an exciting record to write, which is why I think it hasn't (been) so long. It's not five years like last time."
When it comes to tour dates, however, Jamie T fans may have a little bit of a wait.
Despite the wordsmith looking forward to getting back on the road, he revealed "nothing as of yet," had been confirmed.