Jamie T Influenced By Oasis And Arctic Monkeys On New Trick Album
6 September 2016, 16:08 | Updated: 6 September 2016, 16:24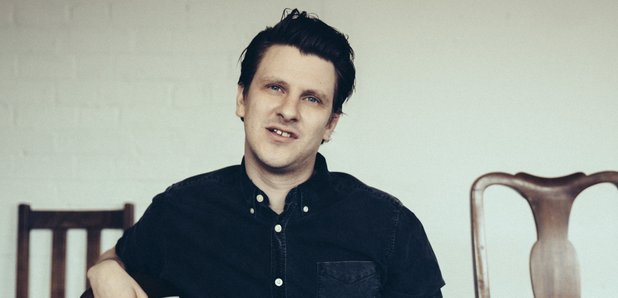 Listen to his exclusive album playback on John Kennedy's X-Posure, tonight from 10pm on Radio X.
Jamie T has cited Oasis and Arctic Monkeys as some of the influences on his latest Trick album.
Talking to Radio X's John Kennedy about his Joan Of Arc track, he said: "I think i was kind of trying to make it sound like Oasis - that was certainly a thing in my mind, and there's certainly a whiff of Arctic Monkeys in there."
The Tinfoil Boy singer, also cited Wu-Tang Clan and Slaves as huge influences on the record, the latter who he credits for teaching him how to "write angry songs".
The Sheila star might have vowed not to make us wait so long for new material, but when asked when he'd be thinking of starting work on his fifth album, he revealed: "Honestly i don't know.
"Im trying to get a bit of balance in my life. I don't wanna release an album too quickly. But i wanna keep working, so it won't be too long."
Jamie T's Trick album is out now. Listen to his track-by-track album playback tonight from 10pm on Radio X.
TRICK, OUT NOW - iTunes: https://t.co/Tmc11fHlCJ - Spotify: https://t.co/FkkumNuFEG - Store: https://t.co/hq7AlR7sX0 pic.twitter.com/DBxi52FXKe

— Jamie T (@jamietmusic) September 2, 2016
See the full tracklist to Jamie T's Trick album below:
1. Tinfoil Boy
2. Drone Strike
3. Power Over Men
4. Tescoland
5. Police Tapes
6. Dragon Bones
7. Joan Of Arc
8. Solomon Eagle
9. Robin Hood
10. Sign Of The Times
11. Crossfire Love
12. Self Esteem