How Florence At Glastonbury Inspired James Bay's New Album...
12 May 2018, 08:00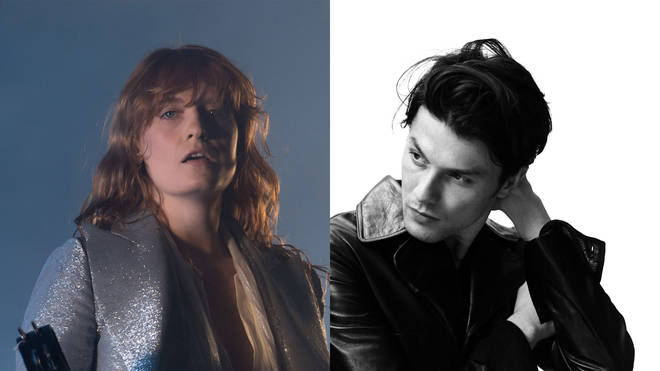 The Pink Lemonade singer has revealed how Florence + The Machine's headline performance on the Pyramid Stage "was a lesson".
James Bay's new album was influenced by Florence + The Machine's Glastonbury performance. 
The Us singer studied his pal Florence Welch and her band's headline performance on the Pyramid Stage last year - and revealed it inspired him to make songs for a "bigger audience".
Talking about the Dog Days Are Over outfit stepping in for Foo Fighters, he told The Sun: "Playing the main stage at Glastonbury in 2015 in front of 70,000 people was something I will never forget.
"Then being there for the rest of the weekend, I could appreciate the impact of the big hit songs and how they influence people.
"Like watching Florence and the Machine headline."
He added: "When Dave Grohl broke his leg and couldn't play and Florence stepped up, she was amazing. "I'm a big fan and I like Florence — we always chat when we see each other.
"It was wicked to see her get up there and absolutely nail it.
"Her Glastonbury performance was a lesson."
The 27-year-old singer-songwriter, who releases his second studio album Electric Light this month - also hailed their show as "mind-bending", added: "Watching her play loads of her greatest hits as well as new material on that stage in front of all those people, was mind-bending and brilliant.
"So my new album is also inspired by Florence. "It's music for bigger audiences.
"However intimate my music was before, it now has to be played to bigger audiences. "So this new record is still me but on a bigger scale."
James Bay previously revealed that he drew on pop artists such as Prince, David Bowie, LCD Soundsystem, Lorde and Frank Ocean on the follow-up to 2015's Chaos and the Calm.
James Bay's Electric Light is set for release on 18 May 2018.
Watch the video for his Pink Lemonade single:
Find out how James Bay prepares for a gig: