Jake Bugg: Stephen King liking my music is brilliant
19 July 2014, 16:32 | Updated: 19 July 2014, 17:02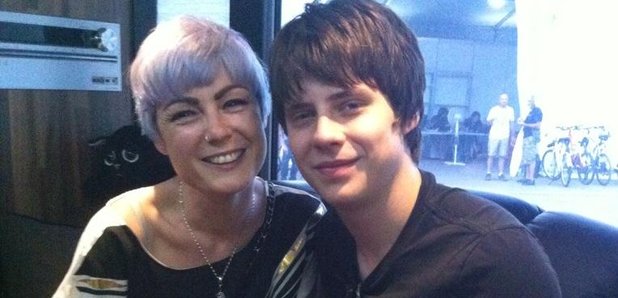 Jake Bugg has responded to a Tweet from horror author Stephen King, who claimed the young Nottingham singer songwriter "Sounds like Dylan 50 years ago."
Jake Bugg. Check him out. Sounds like Dylan 50 years ago. Fucking awesome.

— Stephen King (@StephenKing) July 13, 2014
Speaking to Radio X's Sunta Templeton backstage before his appearance at Benicassim Festival in Span yesterday (18 July), Bugg was pleased by the endorsement from the Master Of Horror.

"That's alright, yeah!" he said. "I like some of his stories. I remember watching It when I was younger, that was pretty scary. Yeah, that's brilliant."
Asked if he'd ever consider soundtracking a horror movie, Jake said:

"I think if someone offered up the opportunity, and I thought it was a cool idea for a film or anything like, then yeah. I did a cover of an old folk song called Turpin Hero for a series in America [Turn]. If it's a good idea, then I'll give it a go."

Jake also gave a few hints as to the inspirations behind any new material he's working on: "I'm listening to quite bit of soul music, Curtis Mayfield, Stevie Wonder, Bill Withers, that kind of stuff. There's some great stuff there."
You can hear more of Sunta's Benicassim interviews on her Radio X show at 1pm on Sunday 20 July.