Jake Bugg: My Setlist Came To Me In A Dream
14 November 2013, 15:07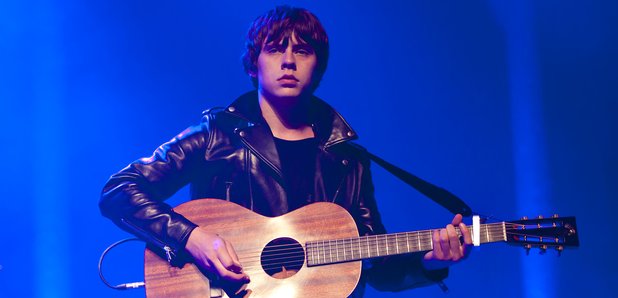 Jake Bugg has admitted that he was so worried about the setlist for his massive sold out UK tour that it began seeping into his subconscious.
"I was really nervous about getting it right, it's completely different to an album," he told Danielle Perry on the Radio X Evening Show. "We had this one that worked quite well for all the festivals and the American tour but now I've decided to play a bit longer, so I was really worried about it.

"I had a dream about it. I was back in my home town and someone was trying to kill me and I hid under these cabin toilets for some reason and stayed there quite a while. I woke up and just had this set in my head. I don't know why, I think I must have been so worried about getting it right that my brain, even when I was sleeping was trying... they say it is your brain trying to get rid of all the stuff it don't want in threre. I just stuck to that set all the way through this tour. I took one track out after two dates and kept it the same. I was very, very lucky that day."

Despite his last album getting a Mercury nomination, hitting the top of the charts, his second album Shangri La looking set to do the same, actress of the moment Jennifer Lawrence singing his praises and the aforementioned massive sold out tour Jake is still self-depreciating about his popularity.

"You just don't know how the tour's gone until the next one goes on sale," he told Danielle. "I'm always worried live: If the set's okay, if people are enjoying it. It's all about if you would go and pay to see the gig - it's not about the money, it's just the fact people have paid to come and see me and I hope I've helped them to enjoy their evening. It's about them it's not about me.

"I consider myself very lucky to be the one playing those songs."

Jake Bugg - who is headlining our sold out Winter Wonderland show in Manchester next month - will be talking Radio X's John Kennedy through Shangri La track by track from midday tomorrow.