Jake Bugg and Lucy Rose Added to Beach Break Live
13 March 2013, 14:14 | Updated: 7 August 2013, 12:33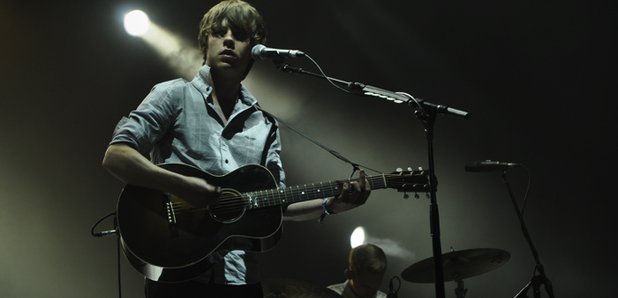 Jake Bugg and Lucy Rose are among the first artists confirmed for this year's Beach Break Live.
The festival returns for another year - but this time hopes to evolve into a "UK music holiday" - and is moving back to its original home in Newquay after three years in South Wales.
Beach Break Live will be taking over the town for five days this summer - with streets, bars, clubs and beaches all coming under the festival's umbrella.
Ian Forshew, Beach Break Live founder reckons organisers need to react to the way the festival world is changing.
"We need and want to bring our ticket holders more than just musicians on a stage. Beach Break Live has always had its community and the experience at its heart and over the years we have grown to become one of the biggest festivals in the UK.
"Now we're playing the game changer, we're bringing something that no one else can or will, we'?re transforming not just Newquay but the whole experience, I cannot wait for what is set to be the ultimate music holiday. Imagine Rio Carnival surfing the perfect turquoise wave of Cornwall!"
Beach Break Live takes place June 20-14 2013 in Newquay, Cornwall
The line up so far:

ALEX DAVIES / ALICE JEMIMA / ALUNAGEORGE / ANDY H / ANNACA / ASTROID BOYS / AUCTION FOR THE PROMISE CLUB / AUDIO SLEAZE/ BEAR ARMS / BEN JAMES / BENJI BOKO / BIM / BLAIR & THE MACKICHAN BAND / BREAKAGE / BRIDGES / BROWN BEAR / BROWSE / BUDOS / CALLUM BEATTIE / CAPTAIN BACKFIRE / CHAKA CHAKA / CHLOE FOY CORP / DAVID RODIGAN / DANNY BYRD / DEEP MEDI / DEVLIN / DISMANTLE / DJ DEMONISE / DJ DUBMAN / DJ FORMAT / DR KOTCH / DUB PISTOLS / EATS EVERYTHING / EMERGING ICONS / EMILY & THE WOODS / ERIN K/ FELIZ HAGAN & THE FAMILY / FOREIGN BEGGARS / FRENCH WIVES / FRISKY NIPPA / GARETH LEE / GHOULS / GIL DECH / GLOT / GRETA ISAAC / GRUDGE / HIDDEN RIDDIM / HIGH CONTRAST / HONG KONG PING PONG / HOSPITALITY / IMPERIAL LEISURE / INJURED BIRDS / JACK LIGHT / JACKMASTER / JACK WALLEN / JAKE BUGG / JARKARTA CLUB / JASPER IN THE COMPANY OF OTHERS / JAY BEE / JAY PARSONS (TBC) / JELLO / JMAN / KEZIA / KILLAMONJAMBO / KOLA / LAGO / LEANNE SMITH / LEROY / LFM & MALI / LITTLE ARROW / LOVELIGHT SOUNDSYSTEM / LUCA / LUCY ROSE / LUKE RITCHIE / LULU JAMES / MAGNUS PUTO / MARK NICHOLS / MARTIN VITAL / MATT ANDERSON / MISTAJAM / MODU / MORIATY / MYSTERY / NEIL HALSTEAD / N.U.M.B. / NU:TONE / NU LOGIC METRIK / OBLIQKA / OLEE & MR MORRI / PHRIZUS / PLANES / POLAR CAPS / PROSPERO'S JUDGEMENT / RECKLESS / REDEFEAT / RINSE FM / ROGUE ELEMENTS / ROSIE & THE VANDALS / ROSKA / SAM BEETON / SCRATCH PERVERTS / SHARK BAIT / SHY FX / SKREAM & SGT POKES / SOUTH / SPY / STEVE MOORE / SUITENOIR / SWISS ELF / TANKUS THE HENGE / TEN STORY / THE ATTIC PROJECT / THE BEDFORD / THE DAYDREAM CLUB / THE ICARUS YOUTH / THE KIND REGARDS / THE NEXTMEN / THE OXBOX / THE SOULD CIRCLE GANG / THE STANDARDS / THE VERTIGOS / THE WINTER OLYMPICS / THEY SAY JUMP / THIS CALAMITY / TOM AUX / TOM BRADLEY / TOM BRADY / TOM DIBB / TOM FIGGINS / TOM GALL / TOM JAMES / TOM STANIFORD / TRICK THE FOX / TRUE AND FALSE / TWO FOLD / VENDETTA / WAYLAYERS / WHISKY JAX / WILL & THE PEOPLE / WISEMAN / WREC & DYNAMITE MC / XANDER RAWLINS / XHOSAH / YANNICK