Jake Bugg Isn't A Fan Of The Stone Roses...
17 June 2016, 09:59 | Updated: 17 June 2016, 10:02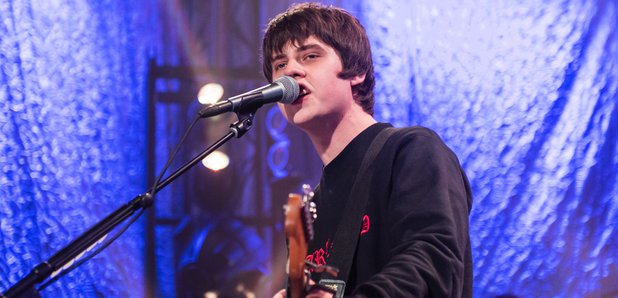 The Nottingham singer-songwriter revealed he doesn't care what Noel Gallagher thinks, either.
James Bugg has given his verdict on The Stone Roses new music, and it turns out he's not that impressed by it.
According to NME, when asked by Shortlist what he thought of the Manchester band's new material, he said: "It's just Stone Roses, innit? I'm not a fan."

Bugg also addressed Noel Gallagher's recent criticism, after the Oasis man said he was "fucking heartbroken" that the singer-songwriter had used writers.
"I don't care, to be honest," said the Lightening Bolt singer. "If I didn't agree to [write with other people] in the first place, I wouldn't have got a record deal. People call it selling out, but if you don't compromise, you might not get a chance to continue playing music."
Talking about his new On My One album, he added: "And on this record I didn't write with anybody so it gave me the chance to experiment."
The singer-songwriter appeared on John Kennedy's X-Posure show yesterday, taking us through a track-by-track playback of his third album.
Listen to Jake Bugg's Love Hope And Misery single:
Picture: Jon Mo