Jake Bugg: "Noel Gallagher's Last Album Is Pretty Crap"
3 March 2016, 11:02 | Updated: 3 March 2016, 13:21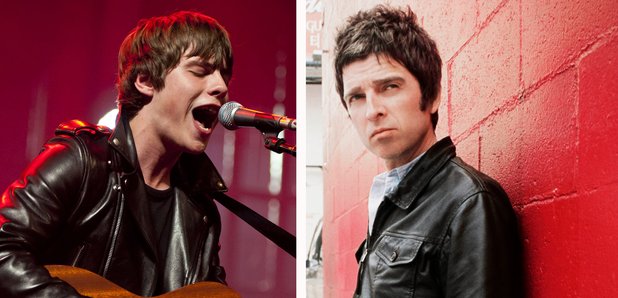 The Nottingham singer-songwriter hits back at Noel Gallagher's criticism for using co-writers, saying the former Oasis man's last studio effort was "pretty crap".
Noel Gallagher's High Flying Birds second album, Chasing Yesterday, may have topped the UK charts in its first week of release, but it turns out Bugg wasn't too impressed over it.
In an interview with NME, the Nottingham singer-songwriter hit back at the Oasis star's Shortlist interview, where he said he was "heartbroken" over hearing Bugg used co-writers.
Asked what he thought about it, the Lightning Bolt singer told NME: "Noel's last album is pretty crap though, innit?"
He added: "I'm not upset about it because it's just Noel – he'll slag off Ed Sheeran and then be at a party with him the next week. It's just the way he is."
Meanwhile, Bugg released the details of his On My One album this week and unveiled the video to lead single, Gimme The Love.