Guns N' Roses Open Pop-Up Shop To Mark Appetite For Destruction Reissue
28 June 2018, 12:49 | Updated: 28 June 2018, 18:00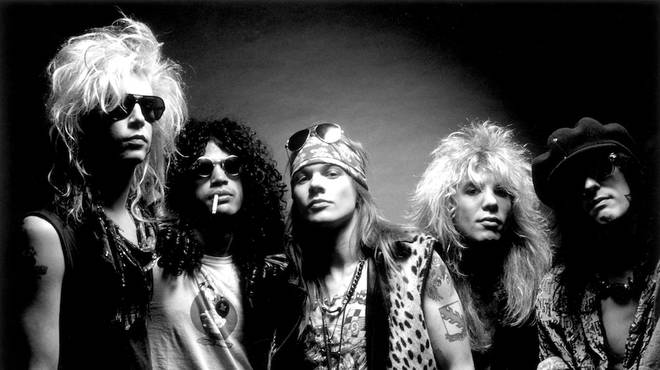 Their General Admission pop-up shop will open in London's Camden Town to celebrate the re-release of their iconic debut.
Guns N' Roses are marking the reissue of their debut album with a new pop-up store in the heart of Camden.
The shop, called General Admission, will open to the public this Friday 29 June to coincide with the re-release of Appetite For Destruction on the same day.
Taking place across four rooms in a never before used corner of Camden Stables Market, the three day pop up will give fans the chance to witness G N'R's seminal 1988 Ritz gig on a big screen and indulge in special edition Guns N'Roses beer, wine and gin.
Fans will also be able to see an exhibition of rare and previously unseen pictures, hear Appetite For Destruction: Locked N' Loaded Edition in its full glory and even get a free Guns N' Roses tattoo by top tattoo artist, Kindred Tattoos.
See the Guns N' Roses Locked N' Loaded box set here: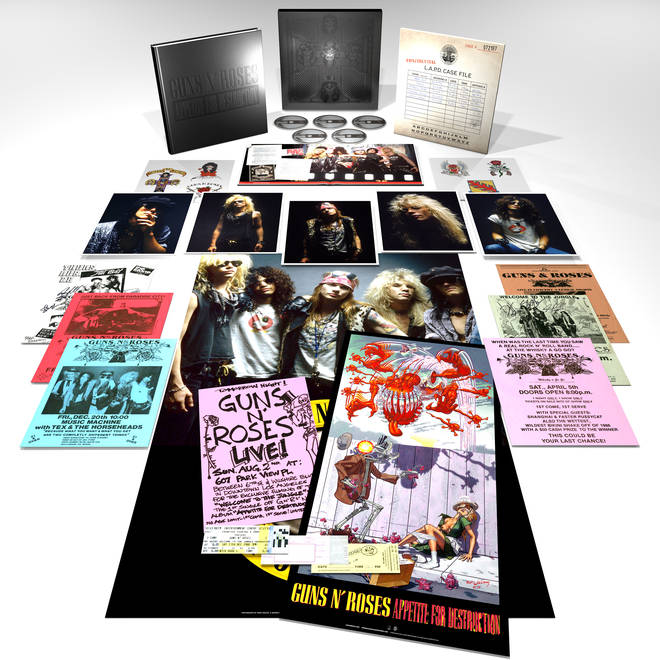 The bumper box set includes a total of 73 songs released on four CDs and seven 12-inch LPs and much more.
This week the news was teased with mystery grafitti on the Stables' cobbles, which read: "Guns N' Roses was here"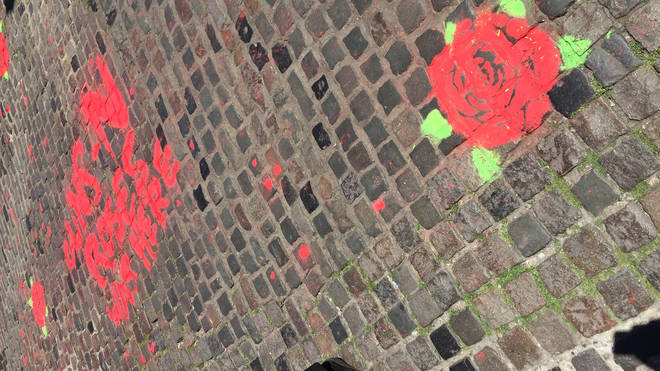 General Admission takes place from 11am on Friday 29 June - Midday on Sunday 1 July at 35 Upper Stables in The Stables, Camden Market.
Admission to the event is free on a first come, first admitted basis.