WATCH: Guns N' Roses Launch Video Slot Machine
1 December 2016, 10:11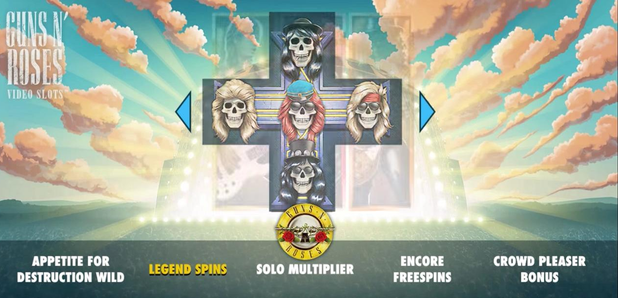 Fans can play online to a soundtrack of the band's biggest hits.
Guns N' Roses have launched an online slot machine experience.
The game - which was made in partnership with NetEnt - allows fans to spin while listening to the likes of Welcome To The Jungle, and Paradise City and Sweet Child O'Mine.
Watch a demo here:
The game also features official Guns N' Roses fonts as well as clips of the band performing live.
Fans can download the app and play the game on their smartphones, or play on their desktops.
Photo: YouTube/NetEnt Offiial