Slash 'Too Scared' To Call Thom Yorke
26 April 2010, 10:36 | Updated: 25 August 2013, 20:08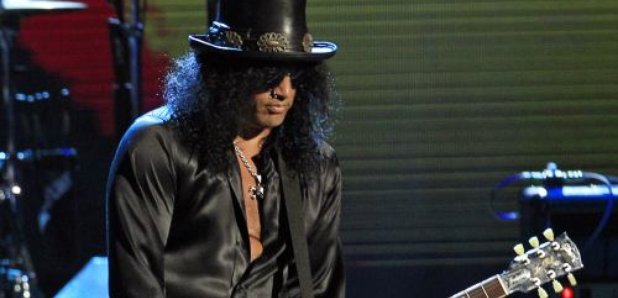 Turns out Thom Yorke could also have featured on Slash's new album… if the scary former Guns N' Roses guitarist would have had the guts to call him.
"I wanted Thom Yorke to do 'Saint is a Sinner', but I didn't have the balls to call him," Slash told The Sun.

Yorke could have joined the small army of rock giants featuring on Slash's self-titled album, which included Dave Grohl, Lemmy, Ozzy Osbourne, Iggy Pop and Wolfmother's Andrew Stockdale.