Slash: "Donington Was An Important Guns N' Roses Milestone"
4 June 2010, 10:31 | Updated: 25 August 2013, 20:00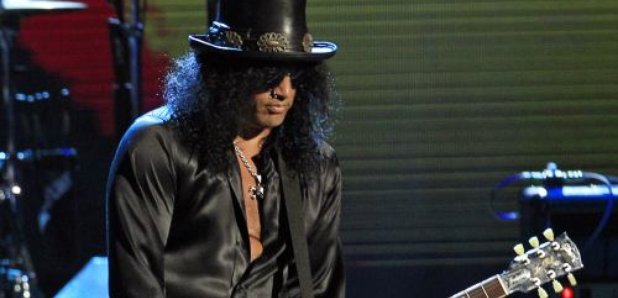 Slash has been telling Radio X about his long-standing history with Donington and the Monsters Of Rock/Download festivals.
Having played on the hallowed turf with three different bands, he's now headed back once more, this time under his own name.
His first appearance, with Guns N' Roses in 1988, was a pivotal moment in the guitarist's career:
"When we came down to Donington we were all tired and stuff, we went on stage and 80,000 people seriously reacted", he told Radio X's Ian Camfield. "It was the moment or feeling that you'd really arrived. It was an important cornerstone in Guns' explosion. It was a big gig".
And as for next week's performance, Slash hinted a few guest appearances could be on the cards. But we wouldn't stake your house on it…
"I never really plan ahead from this stuff, but maybe something will happen. We have our set and I don't really worry about who's around and who's going to jump up. That always happens when it happens and if it doesn't, it's no big deal.