WATCH: Guns N' Roses Reunite With Original Drummer Steven Adler
7 July 2016, 13:17 | Updated: 7 July 2016, 13:24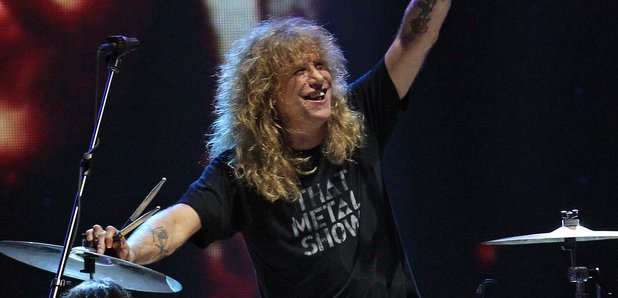 The performance marked the first time Adler has played with an Axl Rose-fronted line-up in 26 years.
Guns N' Roses reunited with their original drummer, Steven Adler, on stage last night (6 July).
Axl Rose introduced the former bandmate during their gig at the Paul Brown Stadium in Cincinnati, Ohio before they played classic tracks, Out Ta Get Me And My Michelle, from their 1987 Appetite For Destruction.
Watch their performance, uploaded by Anthony Sunta, below:
The performance marks 26 years since Adler appeared on stage with the band on 7 April 1990.
The drummer, however, did appear with Slash and Duff McKagan, when GNR were inducted into the Rock and Roll Hall of Fame in 2012.
Axl Rose, Slash and Duff McKagan continue their Not In This Lifetime, North American tour dates, playing Detroit's Ford Field tonight.