Guns N' Roses' Duff McKagan Writing Book 'How To Be A Man'
6 January 2015, 11:33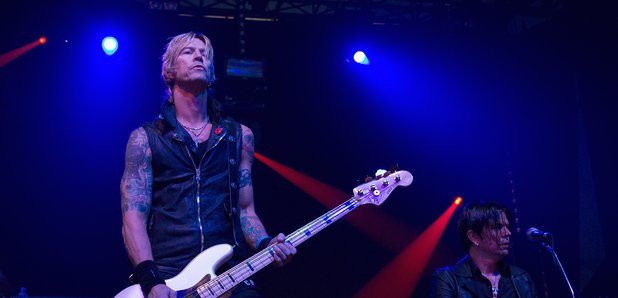 The hard-rocking bassist says his book will offer advice on life, relationships and music, but promises some laughs too.
Duff McKagan is best known as the bassist for legendary rockers Guns 'N Roses but is about to take on a new career: life coach.

McKagan, who's been married three times and almost died due to drinking, says 'How To Be A Man' will offer guidance and advice that he's picked up during his life and career.

"It's a how-to guide of things I've learned about life – being a dad, being a husband and being in a rock band.

"And it's, like, a city guide in it, but a very tongue-in-cheek city guide; like, how I see cities. It's got all kinds of stuff. And other stories. And hopefully it's gonna be a funny book," he told a radio interview.

McKagan got his start as a life advice writer with a column also called How To Be A Man, which includes tips like "Do the dishes" and "learn to fight". It's believed the success of the column landed Duff a publishing deal, with the book due to be released in May.

In his earlier autobiography, McKagan refers to himself as the "viscount of vodka" but says he turned his life around thanks to martial arts, cycling and becoming a dad.