Guns N' Roses Confirmed For Coachella And World Tour In 2016?
30 December 2015, 10:12 | Updated: 30 December 2015, 13:04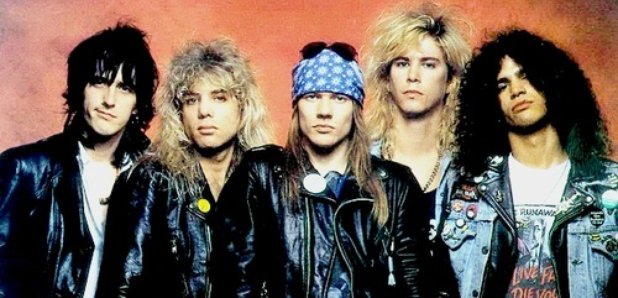 "Multiple sources" have confirmed Slash and Axl will reunite in 2016.
Guns N' Roses reunion rumours are hotting up more than ever, with sources "confirming" the band are set to headline Coachella festival and embark on a world tour.
According to Billboard, the original band line-up, complete with founding members Axl Rose and Slash, are set to perform at the California festival, after ending their long-standing feud.
The site reports that according to "multiple sources" the band are also "negotiating with promoters to play as many as 25 football stadiums in North America in the summer of 2016."
It adds that the band are asking for least $3million per show, with tickets said to be peaking at the $250-$275 mark.
Better get saving, folks!
Representatives for the band could not be reached for comment.
However, the Paradise City rockers have seemed to provide enough hints to keep their fans talking throughout the holidays.
Over the Christmas period, GNR's official website was updated with the rock band's old logo of two silver revolvers wrapped with red roses, while their Facebook page was updated with a new profile photo of a live crowd.
US fans also report that a mysterious trailer of crowd shots soundtracked by classic Guns N' Roses tunes were played during showings of Star Wars: The Force Awakens.
If the reports are true, their shows in 2016 would mark almost 23 years since Axl Rose and Slash last played together in 1993 at Estadio River Plate in Buenos Aires, Argentina.