Axl Rose Wasn't The Only Choice To Replace AC/DC's Brian Johnson...
24 April 2016, 06:00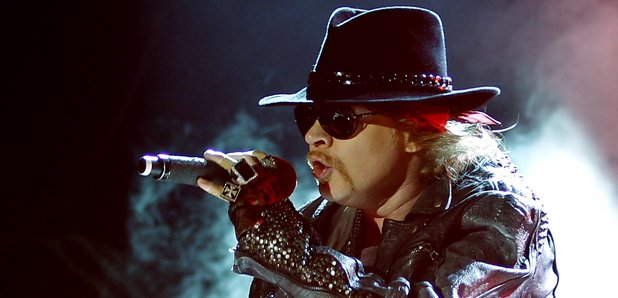 Lee Robinson of covers act Thunderstruck says he was flown into to Atlanta by the hard rock band.
This week AC/DC confirmed that Axl Rose would be providing vocals for them on tour, but according to reports, he may not have been the first choice.
Lee Robinson, who sings in AC/DC cover band Thunderstruck has revealed he was flown into Atlanta by the band to audition.
Speaking to Blabbermouth, the singer said he got a call from the band asking him to audition and had to take time out of work.
"I didn't sleep for, like, three days," Robinson said. "I was studying the songs."
Then after hearing that Brian Johnson used a teleprompter to rehearse, he recalls: "When I heard that, I pretty much passed out. I didn't have to worry about forgetting the lyrics anymore!"

Robinson added that Angus Young praised his vocals at the end of their mammoth two hour session, saying: "Whatever happens, you've got a helluva voice."
Guess it didn't work out?
Watch Robinson and Thunderstuck in action below: